How much does it cost
to
create

a winning website?

Imagine if the first time your prospect reaches out to your business, they talk to a grumpy salesperson. How many sales would you miss out on? Studies show that 80% of people research a company online before they make a purchase (and yes, that applies to B2B buyers too).

To maximize your website's potential output, it deserves top-priority and ongoing attention. Here are some of our website design services that can help you make the most of your digital assets & get a sales ready website.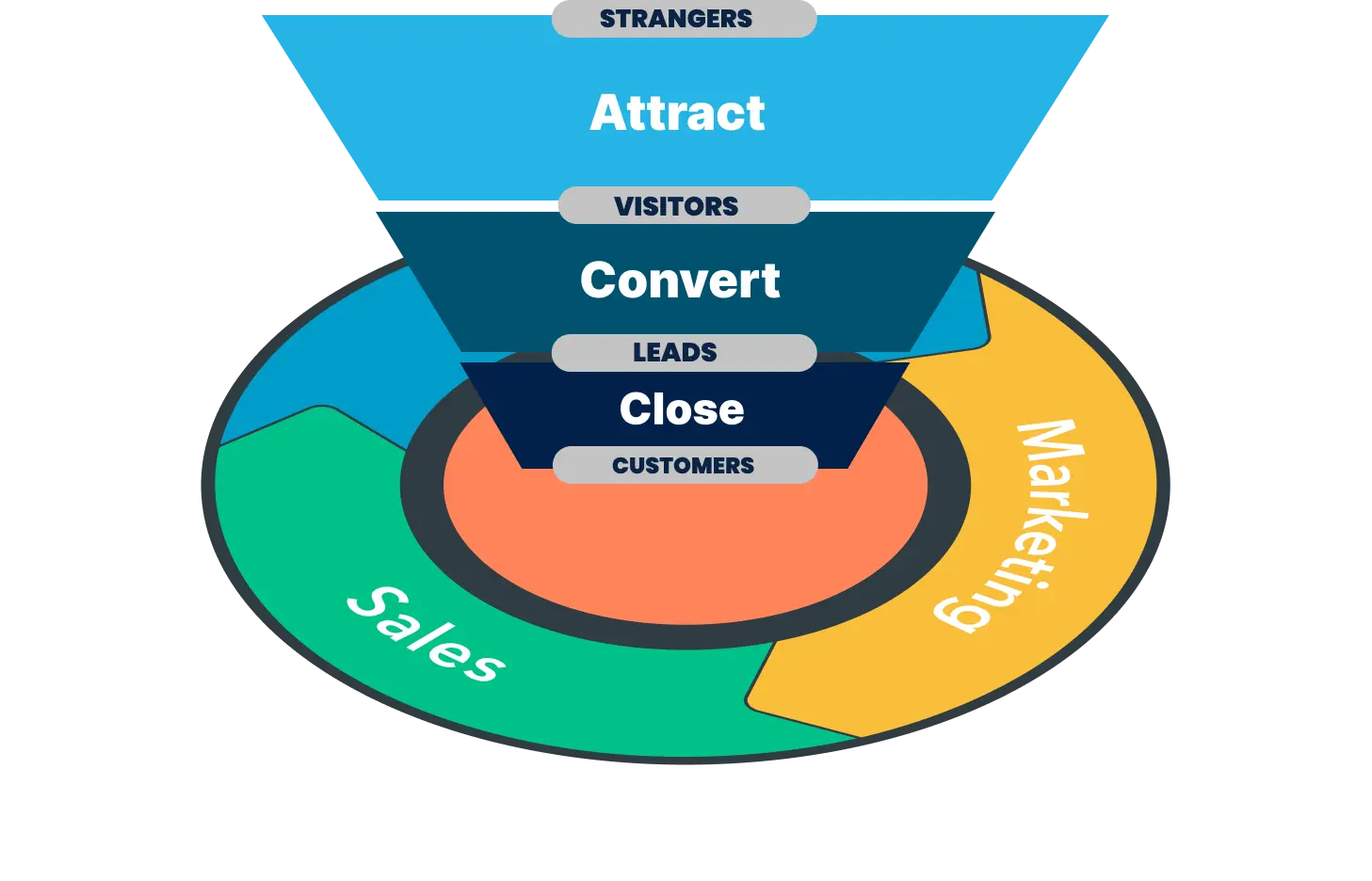 $2K+
Website Improvements
Ongoing website traffic and UX analysis and improvements. This service is usually provided as a monthly engagement.
⟶ Request a proposal
$15K+
Website Refresh
A website refresh would typically leave the core of your website's functionality and code intact, while providing high impact areas of the website with a new look.
⟶ Request a proposal
$40K - $100K+
Website Redesign
Turn your outdated website into a modern sales engine. Capture your audience's attention with a fresh perspective. Watch your revenue grow.
⟶ Request a proposal
OUR WEB DESIGN PROCESS
Growth-Driven Web Design
Our agile approach to website design produces better work product in less time and for a reduced cost.
We've also found it to foster open communication and transparency with the client.
Strategy
Develop an empathetic understanding of your audience's world and how your website can solve problems they face along their journey.
Clear Objectives
With clear objectives in place, you avoid a slow start with endless revisions. You are able to build toward your desired results – fast.
Customer Focused
By understanding your ideal customer's needs and pain-points, you can map an effective customer journey and use data to shape your website with the end customer in mind.
Ready to Execute
Putting strategy before tactics enables you to take an organized wishlist of ideas and turn them into an actionable implementation plan.
The Launchpad
Quickly build a website that looks and performs better than what you have, but isn't thought of as a "final" product. Instead, your new Launch Pad is the foundation on which to build and optimize from.
Page Plans
Page outlines and flow are planed for each key page and pillar page, taking special care to address user needs as well as SEO objectives.
Quality Over Speed
We lean towards launching quickly, however, speed should not compromise your ability to provide user value and the happiness of the team/stakeholders.
Design Sprints
With page prototypes firmly in place, a first look at the new design can be completed within a week, promptly followed by gathering feedback and the final design.
Continuous Improvements
With your new and measurably improved site live and collecting user data, we can use data to guide decisions on what website parts to focus on next.
Grow Your Business
With a launch pad site live and collecting user data, you can start identifying the high-impact actions you can take to grow your business.
Constant Review Process
A key part of optimization is reviewing experiments and analyzing data to extract learnings about your audience.
Learn What Works
Learning what works (and what doesn't work) will help inform the ideas generated in the planning step of your next sprint cycle.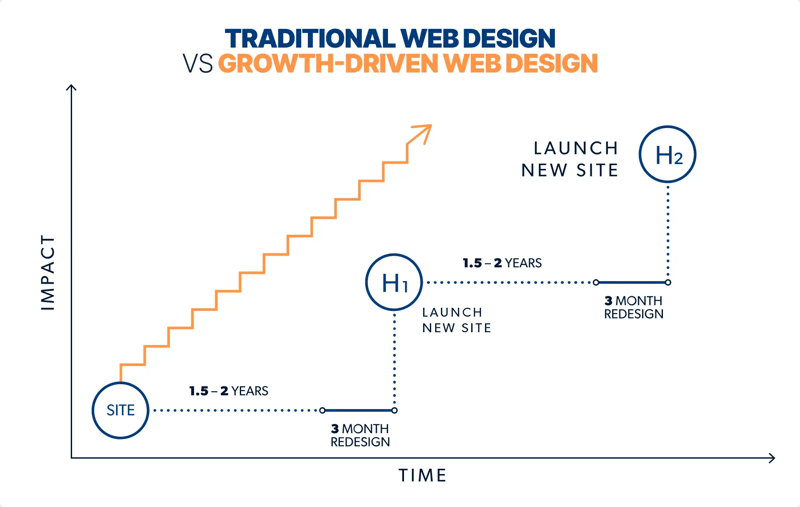 Traditional Web Design
(Out of scope, over budget, late)
Upfront Risk
Resources & Time
Based on Assumptions
Static for 2 Years
Growth-Driven Web Design
(Agile, on time & on budget)
Spread Over Time
Launch Quick & Improve
Data-Based Decisions
Continuous Improvement
WEB DESIGN PORTFOLIO
Content & Creative
When the right team, creativity, technology, and talent aligns, web design becomes magic.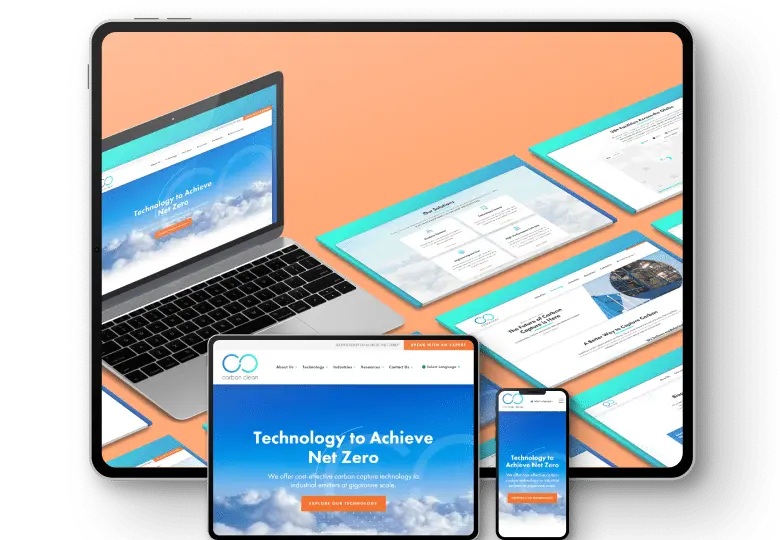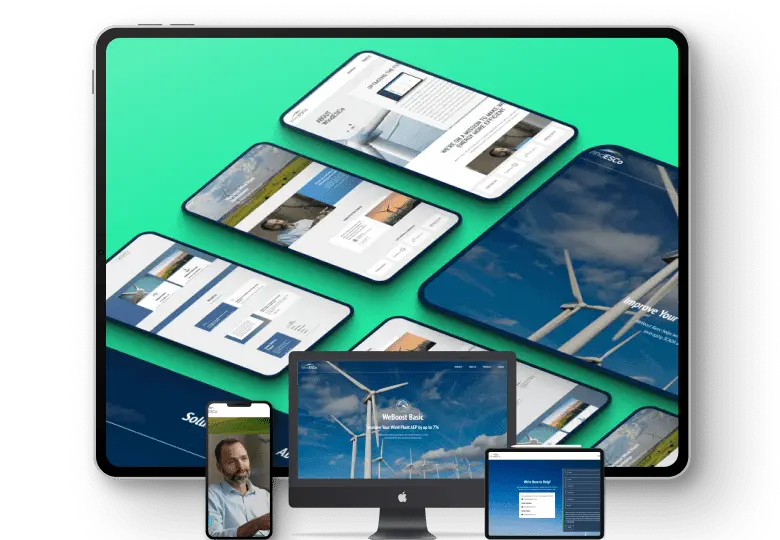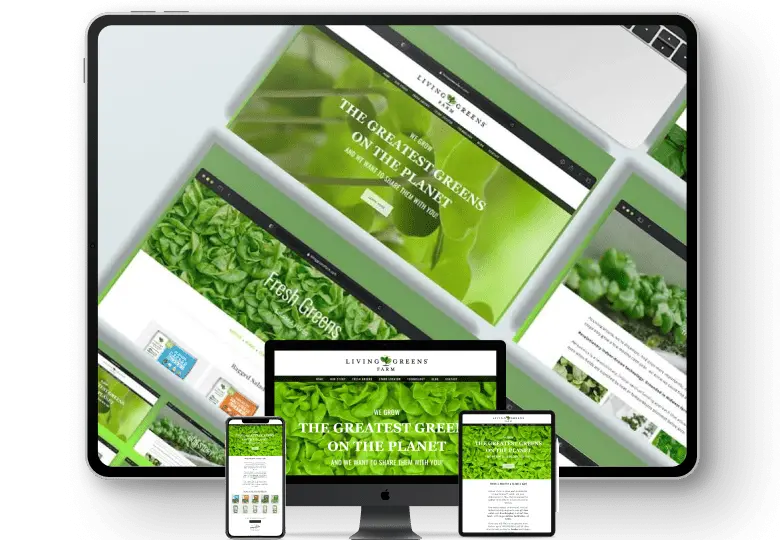 WEB DESIGN PLATFORMS AND SERVICES
Website CMS Platforms We've Mastered



HubSpot CMS Hub™
Bring Sales & Marketing Together
We're a HubSpot Platinum Partner Agency, so you can be certain that you are in the right hands when it comes to developing your website on the HubSpot CMS Hub.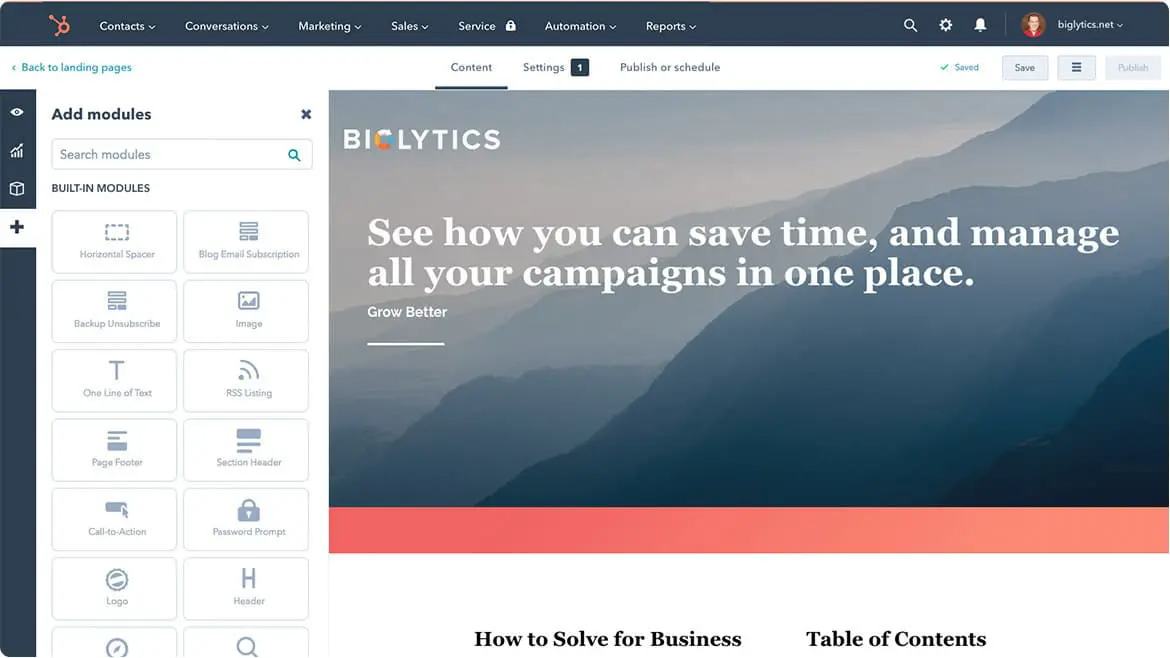 WordPress Websites
Premium Quality – From Planning to Launch
Convenient, customizable, and flexible, WordPress is one of the world's most familiar CMS systems—and it interacts well with many other platforms and tools.
Woocommerce
Top eCommerce Platform for WordPress
Used on about 2.3 million eCommerce stores around the world, WooCommerce is particularly friendly to new eCommerce merchants because it combines ease of use with incredible power, flexibility, and features.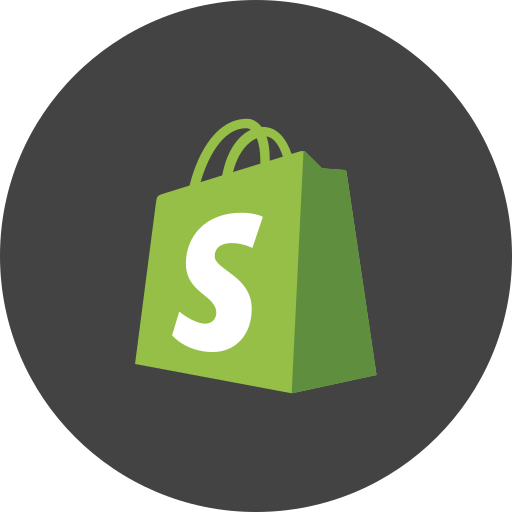 Shopify Websites
One of the most popular eCommerce Platforms.
Shopify is one of the e-commerce platforms that allows you to create shopping websites that integrate with social networking, post products, shopping cart and payment features, order processing, all integrated with Shopify.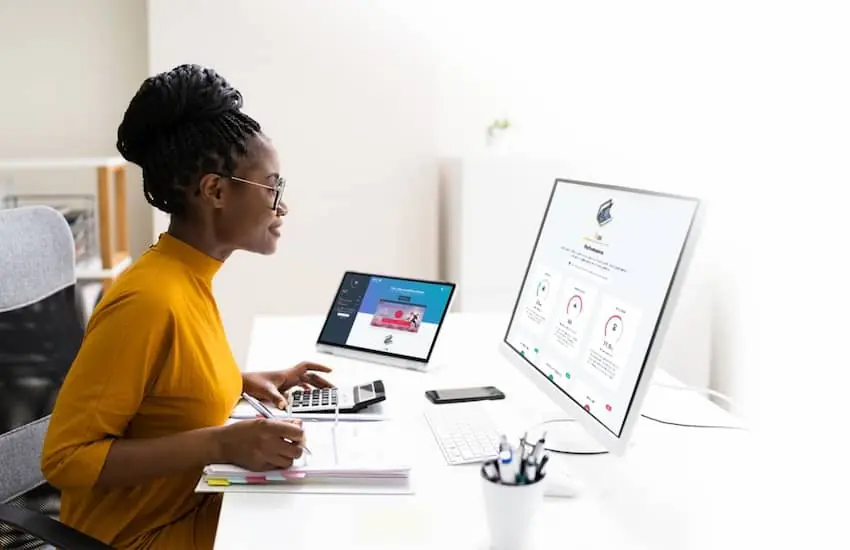 Improve your #1 marketing asset
Get your
free

instant website audit and report
Frequently Asked Questions
Some of the questions we get asked the most from our clients.
Q: Do I need a new website?
A: It's important to have an up-to-date website that functions well and shows prospective customers who you are, but it's not the only thing that matters. Many of our clients decide to undergo a website redesign, but others keep their existing website and focus on their marketing efforts.
Q: Does my website need a full redesign or a refresh?
A: The following factors can help you decide: Time, Budget, Management and Goals. A full redesign can take months while a refresh, depending on the extent, can be completed in a few weeks. Even after a full redesign, you still want to make frequent updates to your site. Always a major consideration: How much money do you have for this project? Obviously, costs differ for each web project depending on many variables, but a redesign will be costlier than a refresh. As discussed above, is your site working for you? Your answer depends on where you need to take your site next and discovering how your digital footprint fits into your overall marketing goals.
Q: How often should a website redesign be completed?
A: With Growth-Driven Design (GDD), the old approach of website redesign (full overhaul every 3-5 years) has become obsolete. Why would you undergo a huge project, launch it, then wait for another huge problem to come up before you launch a new one? GDD comes from the idea that website design should not be reactive. It should be able to change quickly when or before a problem comes up.
With GDD, instead of paying a company each time you undergo a redesign, you work with an agency continuously on a retainer model. Once your initial site is launched, your agency will collect data about how people are using your site and use that data to make changes in real time. And when trends change, your agency will be there to help your website stay on top of them – without the headache of a total site redesign.
Q: What services do you provide?
A: New Perspective is a full-service digital marketing company. We provide strategic planning services, website redesigns, and inbound and digital marketing tactics to help our clients succeed. The services we provide are customized to our clients and their unique needs. Examples of our services include search engine optimization, content marketing, paid search advertising, website design and development, and more.
Q: Who do you work with?
A: New Perspective primarily works with B2B businesses. Our clients span a broad range of industries including greentech, cleantech, manufacturing and agricultural markets. Our team and our clients are passionate about changing our world for the better. We strive to help our clients stand out in a crowded market by showcasing their passion and their expertise.
Q: What sets New Perspective apart?
A: Our focus is on our clients and their unique needs. We understand that there is no single digital marketing solution that works for every company. In order to get real results, your marketing team must follow a solid data-based strategy. At New Perspective, we emphasize strategy over tactics. We will take the time to learn about your company and your customers, ultimately creating a detailed marketing strategy that will help you to meet your goals.
CASE STUDIES
Learn How New Perspective Helped Our
Clients Turn Their Websites Into Dedicated Sales Engines
We help businesses increase brand visibility, customer engagement and top-line revenue. Let's talk about your goals and how we can help you.