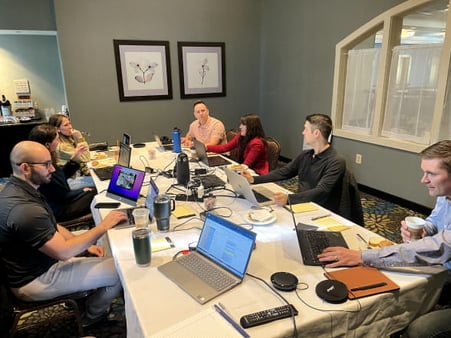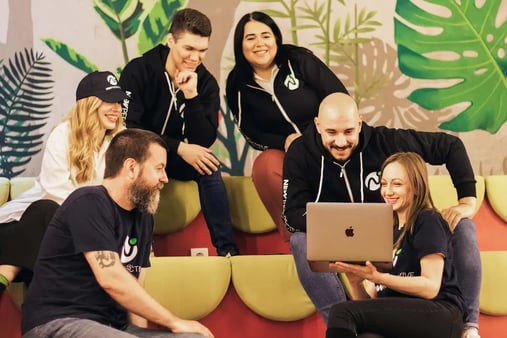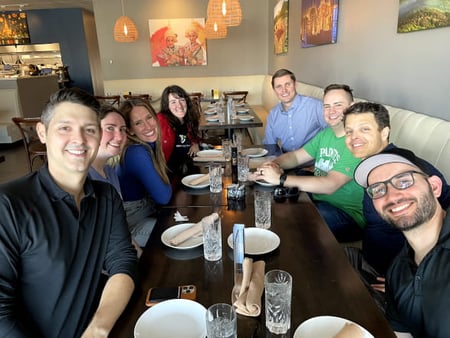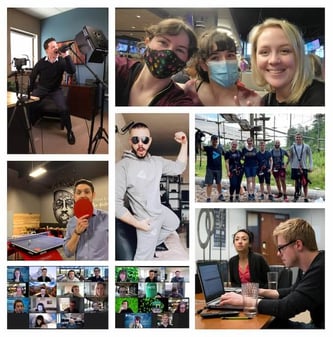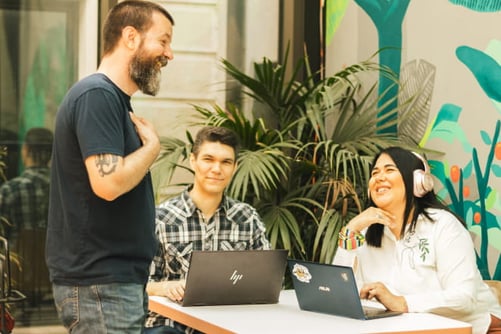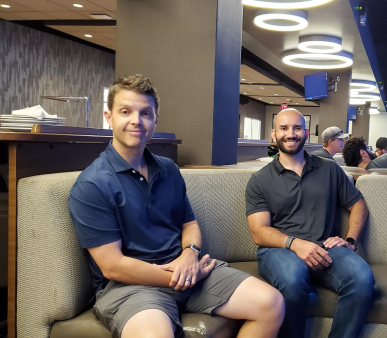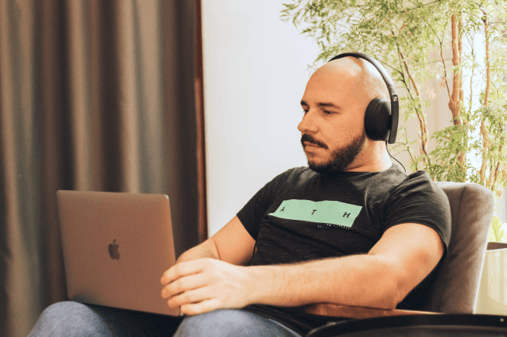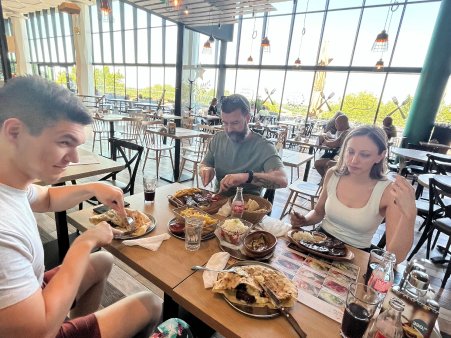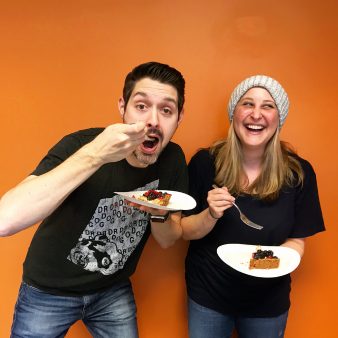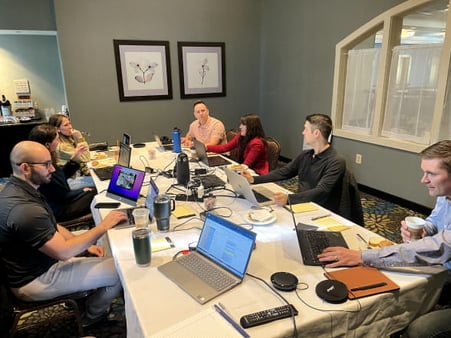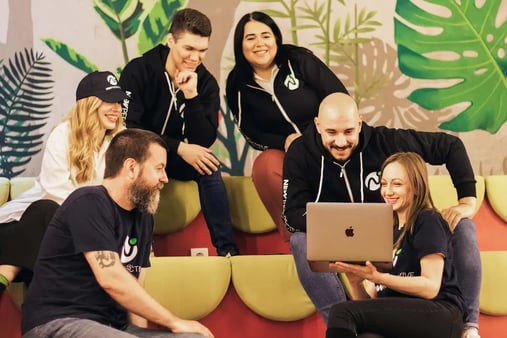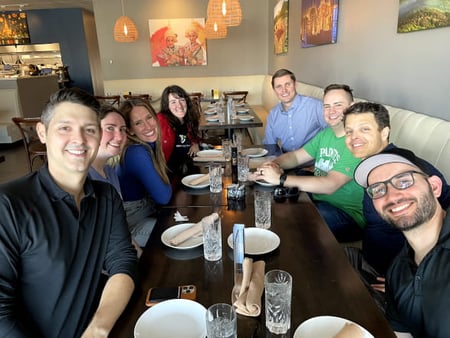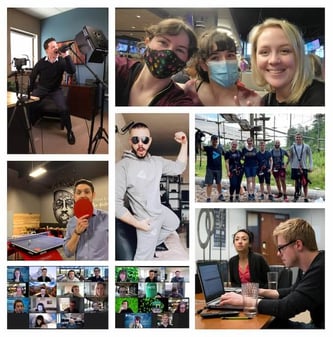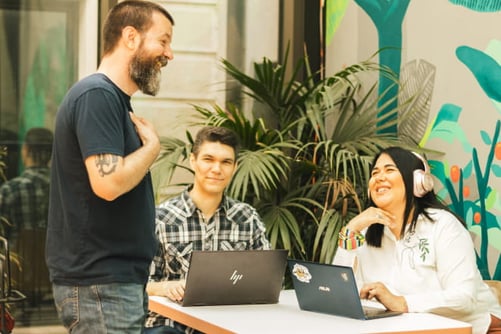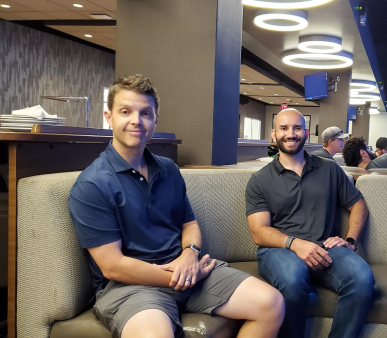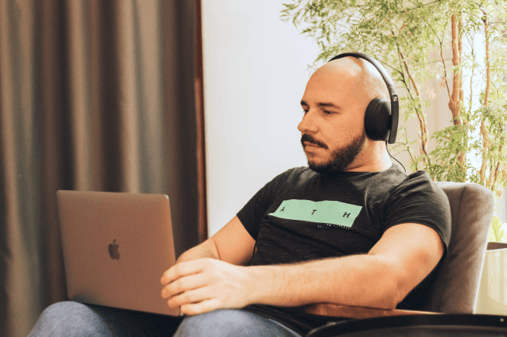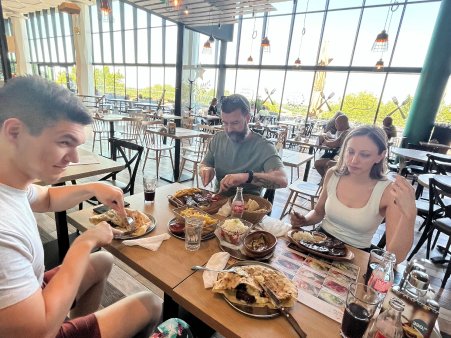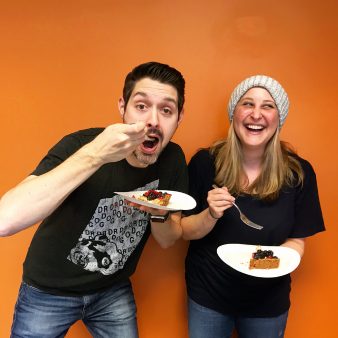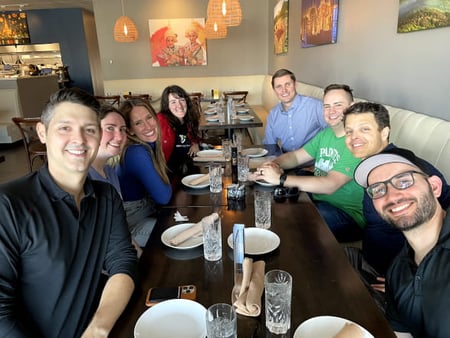 Our Core Values
Our values matter. And we mean it. These values make up the heart and soul of New Perspective. We embody them every day when we work with one another. Our clients love us, and talented people want to work for us. Get to know our story, our team, and our values.
Positivity Wins
Our positive attitude helps us see opportunities where others see problems. We are committed to supporting a collaborative, high performance and joyful work environment.
Kaizen Mindset
A kaizen mindset empowers our team to continuously improve what we do and how we do it. We strive to provide personal, professional and business growth for all.
Driven by Passion
We are passionate about driving demand for our client's products and services while maintaining a positive return on investment.
Confident humility
We know what we don't know and have trust in what we do. We have faith in our strengths, while also being aware of our weaknesses. We are open to contradictory ideas.
Picturing yourself here?
Learn more about who we are and how we operate.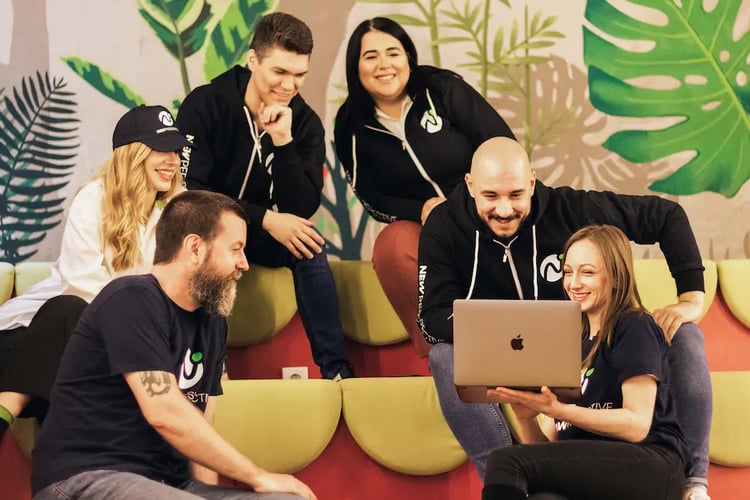 Develop your career
We have a strong learning culture with loads of resources and training opportunities. We reward greatness and promote it from within the business.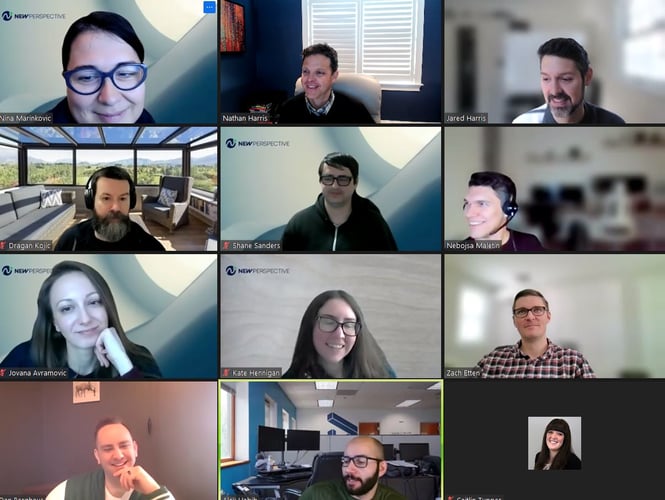 Work in a remote team
We are a 100% remote working company: that means no commuting and no offices.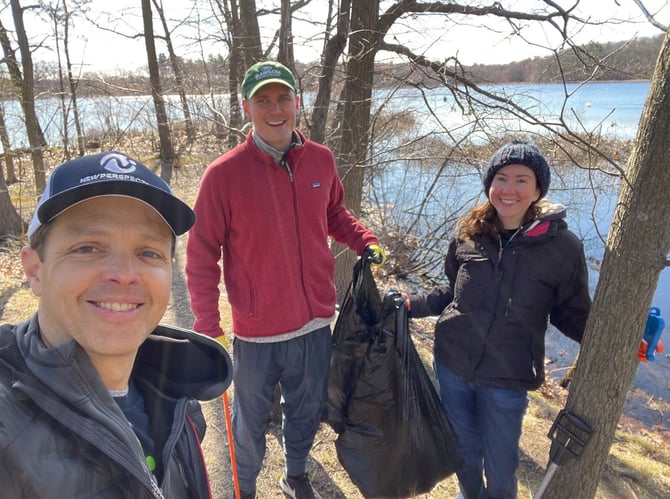 Be inspired and do good
Our head of sustainability, Dunja, is constantly educating our team members through internal workshops and events. We regularly participate in community cleanup events.
We Care About Your Wellbeing
Company Profit Share Program
Medical Insurance with Company Contribution
Paid Vacation, Holidays & Sick Time
Reduced Hours from Christmas through New Years
Flexible Spending Account
Health Care Savings Account
Flexible Summertime Fridays
We Invest in Your Professional Growth
Ongoing Professional Training
Quarterly Performance Reviews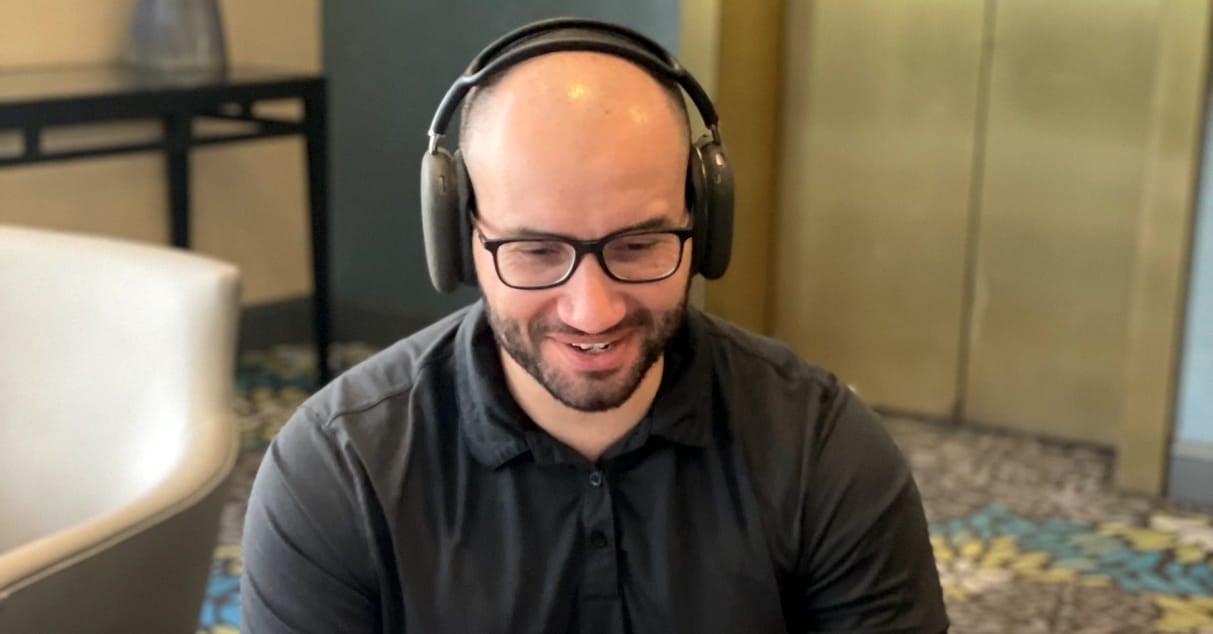 Alex Habib, Lead Strategist

"I appreciate how our team values mental space for planning and problem-solving tasks. We allow room for failure and success, encouraging continuous improvement. Often undervalued in the industry, this approach sets us apart and creates an environment where recommendations and innovations are welcomed."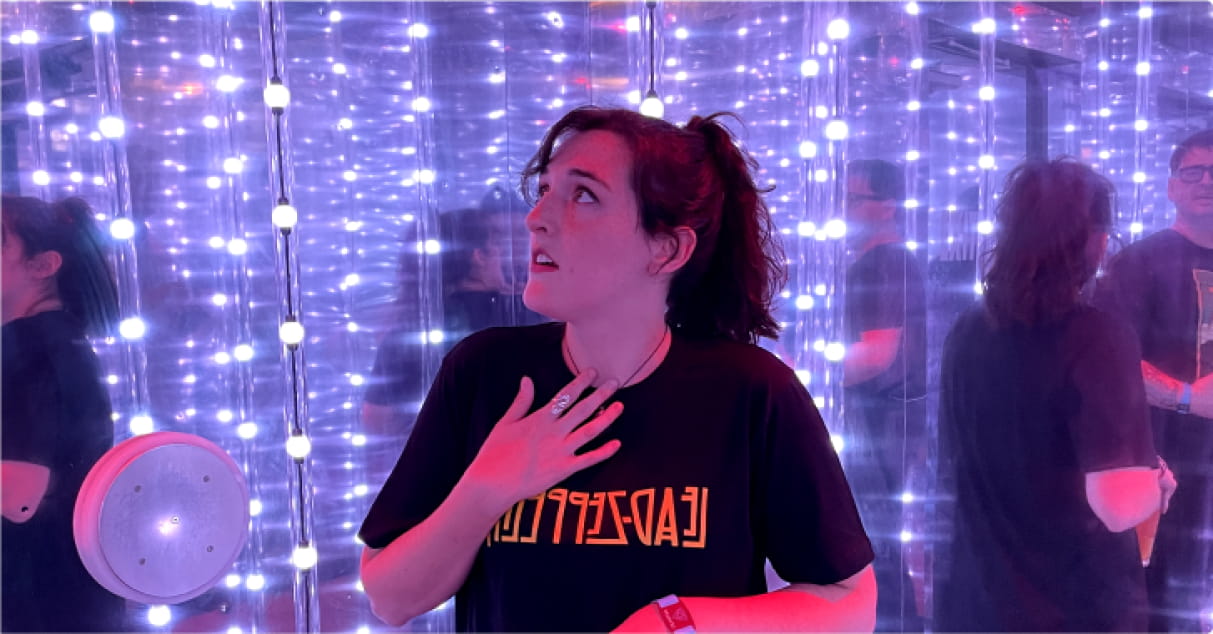 Caitlin Tupper, Senior Designer

"It may sound corny, but I can't imagine being anywhere else. I love my job, the growth opportunities, and the supportive, skilled colleagues. It's been a perfect fit for me, like Spongebob at the Krusty Krab."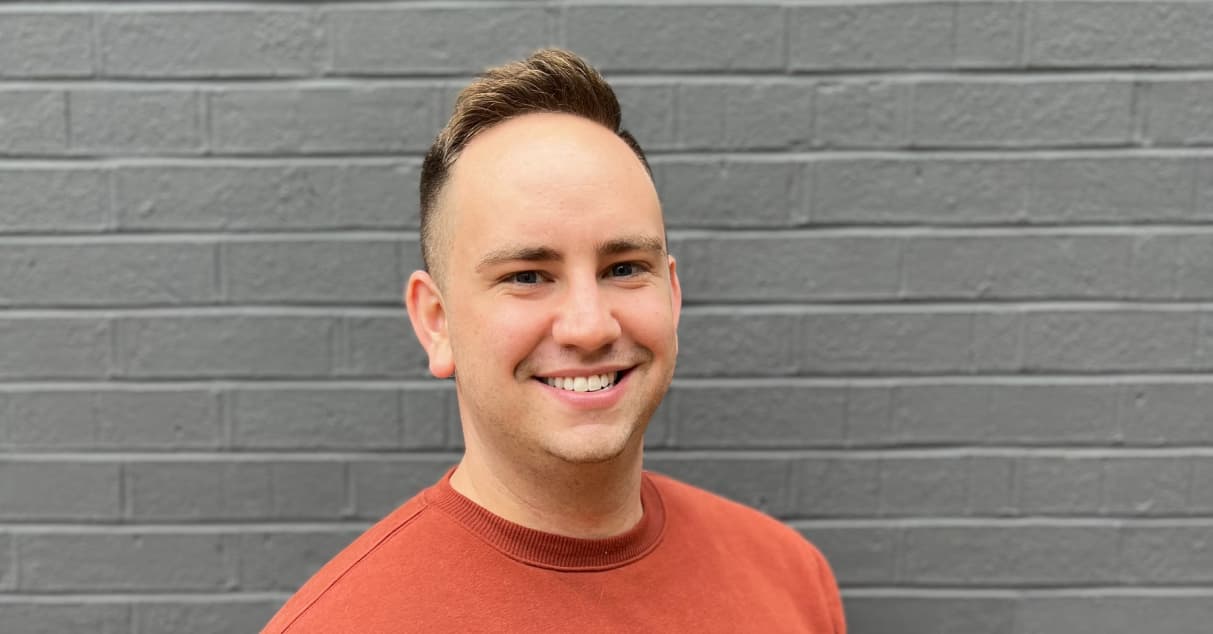 Dan Berghaus, Client Success Manager

"The company's mutual respect among all team members enables enjoyable experiences and effective day-to-day work. Everyone is highly skilled in their respective fields, aware of their strengths and limitations, and collaborates seamlessly. This creates a healthy and refreshing work environment."
Open positions
Timely Update: The New Perspective team is working 100% remotely and we have no plans to return to our Worcester, MA office.
Senior Client Success Manager
Are you experienced and passionate about client service in a digital marketing agency environment?
Do you thrive in a fast-paced organization, leading client relationships, and delivering top-shelf marketing services? If you are nodding your head, consider joining our team.
New Perspective is searching for a self-motivated, curious, results-driven individual who consistently seeks to drive client success and happiness. We are looking for someone who is highly organized, strategic, and able to manage multiple client accounts.
Summary:
Reporting to the Director of Client Success, Client Success Manager will serve as the primary point of contact for all client communication, ensuring that clients are kept up to date on projects and campaign activity and have perceptions of project/campaign progress properly managed. Client Success Managers (CSM) will provide a lead role for client project coordination including internal and external resources, reporting on progress, and achieving client goals. CSMs lead relationships and achievements with important clients.
In order to be successful, you should have working experience with one or more of the following digital channels:
HubSpot
Content Marketing
SEO
Paid Search/Paid Social
Social Media
Email
And you should enjoy things like:
Building and giving presentations
Building strategic digital marketing game plans for clients
Listening and translating client feedback into actionable next steps
Working alongside subject matter experts to deliver work that you're proud of
In this role you will:
Consult with HubSpot customers on inbound marketing methodologies, business processes, and product usage
Strategize and manage digital marketing campaigns for a number of clients
Facilitate and lead regular client and internal meetings to develop and maintain project timelines and strategy
Be responsible for planning and coordinating client scope, timeline and budget
Use clear verbal and written communications both in-person and through project tools to keep clients and internal project stakeholders well informed
Education and other requirements:
4+ years of relevant work experience
Experience working in an agency is a plus
Experience with HubSpot & Google Analytics is a plus
B2B marketing experience is a plus
Benefits:
This is a remote position
Salary commensurate with experience + performance incentives
401K plan with Company match
Medical insurance with agency contribution
Flexible spending account
Short term disability
Paid time off and paid holidays
Office closed from Christmas to New Year
Geography:
New Perspective is headquartered in Worcester, MA
This position is remote. Candidates must live in the Eastern or Central USA time zones.
How to Apply:
To apply, please email a copy of your resume and cover letter to careers@npws.net
Inbound Marketing Specialist
We're passionate about helping our clients growth through inbound marketing and we are looking for an exceptional candidate to help us fulfill our mission.
Are you experienced enough and ready to take on the challenge? Are you smart, enthusiastic and eager to work with other smart people to solve complex problems? Then we are looking forward to hearing from you!
An Inbound Marketing Specialist's core responsibilities include creating engaging content and using our marketing automation platform to distribute targeted content through multi-channel marketing campaigns. The ideal candidate will be an exceptional writer/story-teller and have experience in content marketing and the ability to extract actionable insights from data. Close attention to detail, a results-oriented mindset and the ability to adapt to the perpetual changes present in digital marketing today are essential. The Inbound Marketing Specialist will report to the Director of Client Success. This full-time position will be based in New Perspective's Westborough, MA office.
As an Inbound Marketing Specialist you will:
Execute inbound marketing programs to engage and influence clients' target markets
Develop rich content that attracts a qualified audience to our clients' owned properties. This may include blogs, whitepapers, eBooks, reports, webinars, infographics, etc.
Convert website traffic through calls-to-action, landing pages, and content offers
Track, report, and analyze program performance, and make recommendations for further improvement
Manage projects, contractors, vendors, timelines and all deliverables for assigned clients
Leverage our marketing automation platform (HubSpot) to optimize clients' lead generation & lead nurturing processes through email campaigns, content marketing, and social media channels
You:
Have a love and passion for technology, software and inbound marketing
Can demonstrate experience writing long and short-form content for marketing campaigns, email marketing, social media campaign support and analysis and SEO
Independent learner, adapt quickly to change and have the patience to create great work
Are driven to make a difference for clients
Work well in a team environment and enjoy learning from those around you
Have a knack for problem-solving with data
Well-organized with a strong attention to detail
Demonstrate positivity and resilience in relationships
Education and Other Requirements:
3-5+ years of relevant work experience; agency background is a plus
Bachelor's degree in journalism, communications, or related field
Prior experience managing popular social media platforms
Experience with website analytics tools (like Google Analytics) and an understanding of how to set and track goals, report website metrics to clients, and their impact on marketing strategy
Understand metrics including CTR, impressions, conversions, etc. related to digital marketing campaigns and can communicate them to internal teams and clients
Experience with HubSpot
Benefits:
Competitive salary with incentives
Convenient location with work-life balance
401K plan with Company match
Paid training days
Monthly team lunch and learns
Medical insurance with agency contribution
Flexible spending account
Short-term disability
Work from home options
Paid time off and paid holidays
How to Apply:
To apply, please email a copy of your resume and cover letter to careers@npws.net
Creative - Tech Savvy - Talented?
Position Summary:
Here at New Perspective we are always on the lookout for great talent, from Content Marketers to Project Managers & Developers. Send us your resume—we would love to hear from you.
How to Apply:
To apply, please email a copy of your resume and cover letter to careers@npws.net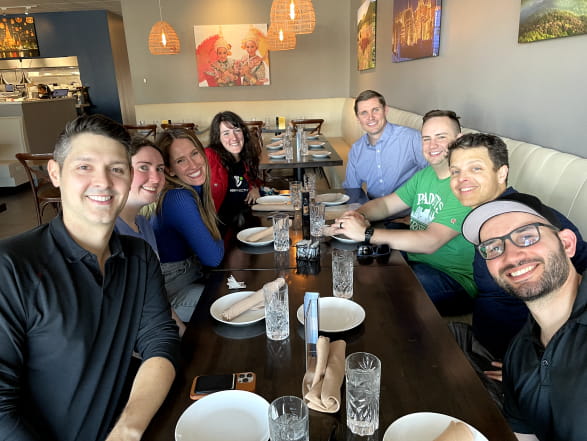 We look forward to getting to know you.
If you're interested in exploring your digital marketing career here at New Perspective, we encourage you to reach out through one of the positions listed above. If you don't see a match, feel free to email us your resume and connect with us through LinkedIn for new opportunities.