Agriculture Technology Marketing
It's Vertical. It's Indoor.
And The Future Looks Spectacular.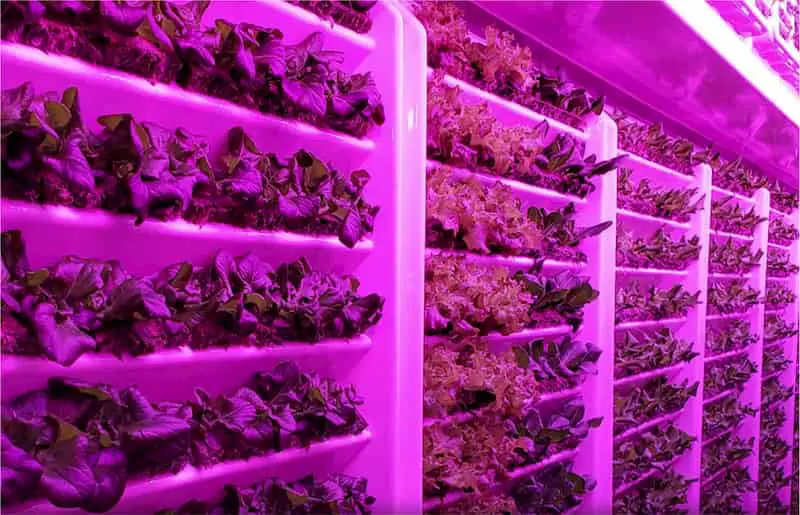 Today's agricultural industry is at the forefront of technological innovation. Recent advances in indoor growing have driven operational efficiency, lessened the need for irrigation and dropped CO2 emission levels – all welcomed gifts to our overstressed environment.
advances in technology take root every day. Among the emerging technologies are:
✅ Vertical Farming
✅ Minichromosomal Technology
✅ NextGen Farms
✅ Connected Devices/RFID
✅ Robotics
✅ Advanced Automation
As the agriculture industry begins to look toward these and additional new technologies, the B2B companies that sell them must keep pace and stay competitive within the market. You have an exciting opportunity to capitalize on the boom. It's time to market with precision, data and a strong plan.
Challenges We Help Solve:
Brand Positioning for Agri Tech Firms
Partnering with the right inbound marketing agency can give you an edge over the competition. With your industry expertise and our inbound experience, we can create a winning strategy for your business and fuel its growth with professionally produced content.
It all starts with a clear understanding of your ideal customer and where your brand fits into solving their challenges. We utilize a proven process to ensure your marketing clearly speaks to your customers' challenges and differentiates you from the sea of noise from the competition.
CRM & Advanced Reporting
You are a smart business person. You know you need a CRM, but its true impact on a business isn't always appreciated. CRM systems help businesses build relationships with customers, translating into loyalty and customer retention—factors which directly influence your revenue. Effectively managing your CRM is essential if you want to boost your profits and make an impact.
Not sure which CRM to invest in or which KPIs you should measure?
New Perspective can help your organization cut through the clutter of resource choices that you face.
Agriculture Technology
Marketing Strategy
Setting goals and determining how best to leverage data is just the start of your marketing efforts. Following a comprehensive strategic planning process, the next step is to implement your marketing plan. Campaign execution requires ongoing creation of content, promotion, and monitoring.
New Perspective has a team of marketing specialists with experience in the alternative energy industry. We are prepared to work collaboratively with your team to deliver your marketing strategy with a laser focus on ROI.
Demand
Generation
Your business is at the center of technological innovation in alternative energy & carbon reduction. Unfortunately, without a steady supply of engaged customers, you're like a wind turbine without wind or a solar panel that hasn't been plugged in—you can't do your job.
Get noticed in the agriculture technology industry
We would appreciate the opportunity to have a discussion with you and to show you how partnering with New Perspective will help generate demand for your AgTech business today and into the future. Let's talk.