$423.7 Billion
Predicted global clean energy technologies market size by 2026
23%
of the cleantech US jobs will need to be filled by 2030
27%
growth in new cleantech energy investments globally
If your company falls under any of the following subindustries, spaces, or technologies below, we are a natural fit.
Renewable Energy
Solar Power, Wind Energy, Hydropower, Geothermal Energy, Biomass Energy.
Carbon Capture and Storage
Direct Air Capture (DAC), Carbon Capture and Utilization (CCU), Enhanced Oil Recovery (EOR), Carbon Sequestration in Geological Formations, Carbon Mineralization.
Renewable Energy Storage
Lithium-ion Batteries, Pumped Hydro Storage, Compressed Air Energy Storage (CAES), Flow Batteries, Thermal Energy Storage.
Carbon & Environment
Emissions Monitoring and Reporting, Carbon Offsetting and Trading, Environmental Impact Assessment, Life Cycle Assessment (LCA), Carbon Footprint Calculation Tools.
Sustainable Future
Circular Economy Solutions, Green Transportation (Electric Vehicles, E-bikes), Renewable Energy Infrastructure, Smart Grid Technologies, Sustainable Urban Planning.
Sustainable Materials & Manufacturing
Bioplastics and Biodegradable Materials, Recycled Materials and Waste Recycling Technologies, Sustainable Packaging Solutions, Eco-friendly Manufacturing Processes, Green Chemistry.
Corporate Sustainability
Environmental, Social, and Governance (ESG) Reporting and Metrics, Sustainable Supply Chain Management, Green Procurement and Vendor Selection, Corporate Social Responsibility (CSR) Programs, Sustainability Auditing and Certification
Waste Management
Waste-to-Energy Systems, Recycling Technologies and Infrastructure, Composting and Organic Waste Management, Waste Sorting and Separation Technologies, Landfill Gas Management.
Green Building and Construction
Energy-Efficient Building Design and Architecture, Renewable Energy Integration in Buildings, Green Roofing and Insulation, Sustainable Materials in Construction, Building Energy Management Systems (BEMS).
Energy Efficiency
Smart Grid Technologies and Demand Response, Energy-Efficient Appliances and Lighting, Building Automation and Energy Management Systems, Energy Audit and Monitoring Tools, Energy-Efficient HVAC Systems.
An industry under pressure
For industries and spaces like cleantech, agritech, climate tech and renewable energy, that are in a crunch, efficiency is the key. You're required to do more with less in a way that serves your bottom line. Digitizing legacy sales and marketing processes has helped many cleantech companies pick up the pace, but what if that's not enough? No matter how great your products are, outpacing the competition won't happen with the old way of doing things.
Cleantech Marketing Challenges We Help Solve
Siloed sales
and marketing
Inefficient internal processes
Outdated
outreach tactics
Complicated
sales funnels
Lack of data
and analytics
Our Cleantech & Climate Tech Industry Expertise
Read on Cleantech & Sustainability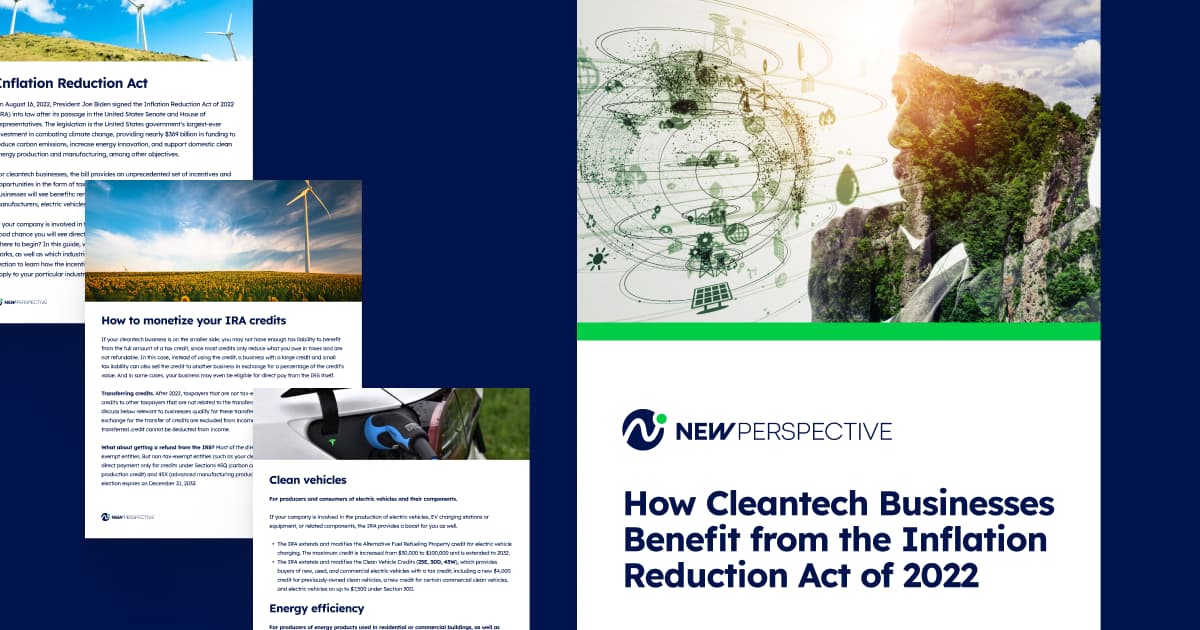 INFLATION REDUCTION ACT 2022
How Cleantech Businesses Benefit from the Inflation Reduction Act of 2022
The Inflation Reduction Act of 2022 is the largest investment in the fight against climate change ever passed by the US Congress – and it presents a big opportunity for cleantech businesses of all kinds. It's also a massive law that touches on so many different things that it can be overwhelming to understand how it impacts your business. That's why we've created an easy-to-navigate guide that breaks down how different cleantech businesses can benefit from the IRA.
Our cleantech clients are winning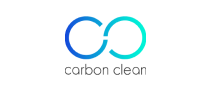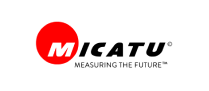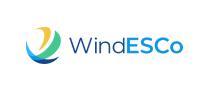 Stand out in the renewable energy & cleantech industry