PAID SEARCH MARKETING
Paid Search Pays for Itself
You've heard it: "Half the money I spend on advertising is wasted: the trouble is I don't know which half." While that might still be true when it comes to TV or outdoor advertising, marketing has changed. With paid search advertising, you waste nothing and you know everything.
Is PPC Advertising Worth It?
Paid search is precise: targeting allows you to focus your budget exclusively on real prospects—no spillover. It is efficient: you only pay once a customer clicks on your ad. It is the most powerful way to drive high-quality leads to your website and generate demand for your business. But only if you do it right.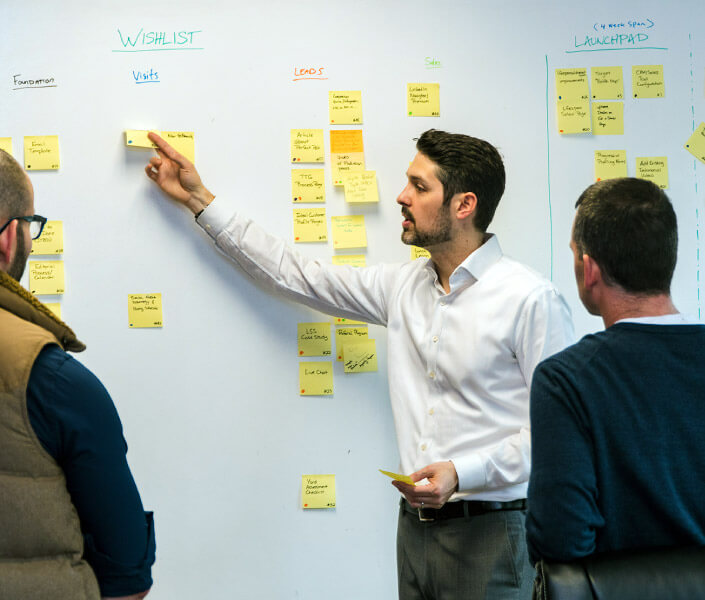 Paid Search: Start With Strategy
There's only one way to do it well. The first step in creating a paid search campaign is to create a solid strategy. The first step in creating a solid strategy is research. Get to know your target audience, analyze the competitive landscape, and define keywords before you set your account structure. Setting the right foundation will help you unlock the true power of paid search and get the most out of your marketing spend.
Types of Paid Search Traffic
Once you have a keen understanding of who you are targeting, you can make informed decisions about which marketing channels, type of ads, and advertising tactics you should use to maximize the return on your investment. Common types of paid advertising include:
01 - Social Media Ads
Whatever industry you're in, B2C or B2B, your prospects are still human. That means they're on social media. Targeting these people on the sites they use most often is a great way to raise awareness and ensure your business remains top of mind.
02 - Geotargeting & Geofencing
There's targeting and then there's hyper-targeting. The more you know about your potential customers, the better. Let's say your ABM strategy focuses on prospects who work in a specific building or people who are attending a specific event. Geofencing allows you to target your audience based on their location with highly relevant messages.
03 - Pay Per Click
Every day, your customers are searching for answers to their problems online. Ranking high in search results is a great way to reach them, but it takes time. Pay Per Click ads are your shortcut to the top of the search result page. They help you reach the most relevant audience possible and you only pay if they click through to your website.
04 - Retargeting Campaigns
Many prospects aren't ready to make a decision the first time they visit your website. Don't let them forget about you; retargeting campaigns specifically target people who have already visited your site. They allow you to recapture the attention of someone who may be ready to give your business a try.
"From Day One, New Perspective asked a lot of questions and did a lot of research. The team had a strong desire to immerse themselves in our company and the industry in order to add maximum value to our efforts. They consistently come to the table with relevant solutions to help meet our goals. Their natural curiosity and the"
Digital transformation of your business starts now