Best HubSpot CMS Themes For Websites? We Pick B2B Engine Pro Theme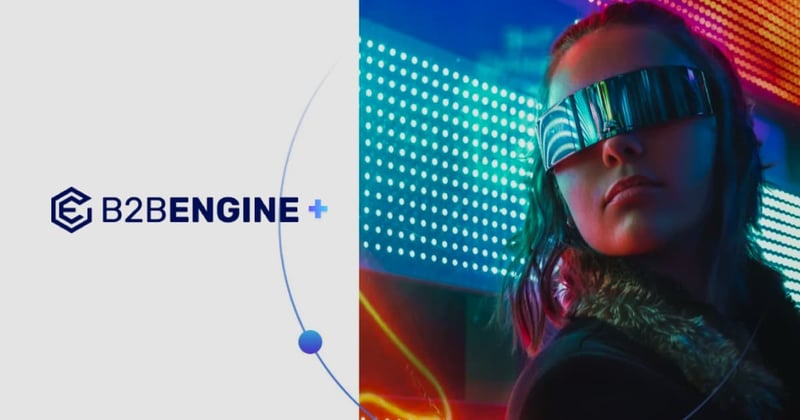 Last year, our team came together to create a flexible, easy to use, B2B focused theme for the HubSpot CMS that we continue to use for ourselves as well as our clients. Now we've expanded it to provide even more options for customization.
Proudly introducing B2B Engine Pro, designed to make building your website and showcasing your brand even easier, and giving it even more impact. Watch the full video below for a look at B2B Engine Pro.
A video review of the B2B Engine Pro, best premium HubSpot CMS theme for business websites
The best HubSpot theme with B2B specific functionality and customizable modules
Being familiar with the options and capabilities of HubSpot's theme marketplace we felt that it could benefit from more themes designed specifically to cater to the needs of B2B all while being flexible and easy for any member of your team to use. The HubSpot CMS empowers you to add, remove and rearrange sections of your pages like building blocks using HubSpot CMS' drag and drop functionality. You can also save styled sections of your page for use on others.
Full ready-made templates and customizable modules
B2B Engine Pro includes must-have page templates and features, including key site sections such as Careers and Products. You can choose among multiple standard template options for your homepage, blogs and landing pages.
We also added even more options to the kit of parts offered in the B2B Engine + module library, such as a pricing table, team member module, stylized images, and more. As far as video capability, you can now add videos as embeds with pop-ups or as backgrounds for your sections.
Highly visually customizable HubSpot CMS theme
To make sure you're getting the most visual impact out of the B2B Engine Pro module library, we've built in multiple style variations. They give designers far more flexibility — including options for all included B2B Engine modules. Now you have full control over key visual elements, such as color palette, typography, buttons, form styles and more — right from the page editor.
Explore the full demo website of B2B Engine Pro, the best overall HubSpot theme for your B2B company
Interested in exploring the ins and outs of this theme for yourself? You can explore our live demo here, browse through the theme docs or download the theme here.
We hope this theme helps you take the next step in your site transformation. Whether you are looking for a complete redesign, or a quick refresh, B2B Engine Pro has the kit of parts you need to create to hit your personal website goals.
Frequently asked questions about HubSpot themes
Q: What are HubSpot themes?
A: HubSpot themes are a set of templates, modules, global content, and style settings that can be used to create a website. Marketers can use a drag-and-drop editor to make content updates and publish new content, and developers can use the local development CLI (Command Line Interface) to make back-end changes. [Source]
Q: How do I add a custom theme to HubSpot?
A: To modify a theme, you need to fetch the theme you want, and then upload the theme with your changes to a different folder than @hubspot. Please note, HubSpot's default themes are read-only and can only be modified by HubSpot. [Source]
Q: What is the difference between HubSpot theme and template?
A: A theme encompasses a set of templates, modules, global content, and style settings. A template on the other hand, can be part of a theme, used to format and structure the presentation of your materials on a webpage. [Source]
Q: How much does HubSpot theme cost?
A: The cost of HubSpot themes can vary. While some themes can be free, others might come with a cost depending on the creator and complexity. [Source]
Q: Does HubSpot have templates?
A: Yes, HubSpot has a variety of templates that are part of themes and can be used for building out your site. [Source]
Q: Can you create templates in HubSpot?
A: Yes, you can create custom templates in HubSpot. For instance, you can edit pages using a theme with the drag and drop content editor. [Source]
Thinking about hiring a certified HubSpot web design agency to manage your redesign?