Cleantech Website Redesign vs. Refresh: Making the Right Decision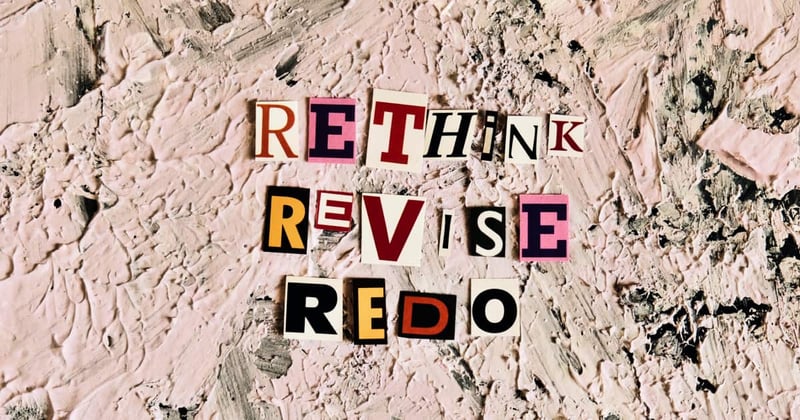 Cleantech is a fast-moving industry known for innovation and a commitment to improving environmental sustainability. By nature — or ethos — it's about evolution, education, and a better way to treat the world.
If you're in the Cleantech industry you need a Cleantech website that keeps up — that reflects your brand and mission as you grow, and does what it needs to do for your company. So here's the question: Is your website truly doing all that?
To break it down: Does your website deliver a super customer experience, and meet the latest customer expectations and concerns? Does it address regulatory requirements and industry changes, and most importantly, achieve your business objectives by converting leads? How does it rank on relevant search engine results?
If your website isn't effectively serving its function, it may be time for a change. But there are many ways to approach the project. Often it's a balancing act — between timeline and budget, and how to best provide that great customer experience and meet your business objectives.
Upgrades may be done in-house, with a freelancer or outside team, or an agency. But whatever route you take, the most important step is to determine the extent of the changes you need to make.
You've got three options: Redesign, refresh, or let it be. Here's a look at what each option entails and how to identify the best approach for your needs.
Cleantech Website Redesign
A website redesign is a complete overhaul of an existing site, including copy, images, videos, navigation, user experience design, search tools, information architecture, and more. The process may involve migrating to a new content management system (CMS), so you can add and edit content more easily. Not surprisingly, it's the most costly and time-consuming choice.
For Cleantech companies (or, actually, companies in any industry) that have been around for a while, a full website redesign can introduce a breath of fresh air. It can send a message that the company is adapting to current business challenges and opportunities.
When to Do a Website Redesign
A website redesign may be the right option if you haven't updated your website for several years, and it has become stagnant. For example, the functionalities are outdated, the user experience is stale or frustrating, the load time is slow, or the site structure no longer reflects your business model.
Another key to making the decision to redesign: if your website isn't optimized for a mobile-first experience. With Google mobile-first indexing, a website that isn't mobile-optimized could negatively impact your SEO ranking.
A redesign may also be the right option if you're upgrading your Martech stack or undergoing a digital strategy overhaul. A new CMS may be necessary to support integration with the latest marketing tools, or new functionalities may be needed to execute the latest digital marketing tactics to support your Cleantech web design.
Cleantech Website Refresh
A website refresh maintains most of your current website's codebase, structure, navigation, and functionality — but it updates the content, images, color palette, site templates, and other visual elements.
If your CMS is working well and most visitors can find their way around (e.g., your bounce rate isn't high,) a website refresh allows you to make continuous improvements to optimize the content based on their potential impact. You can implement incremental updates quickly and monitor the results to inform the next iteration.
When to Do a Website Refresh
A website refresh is appropriate for adjusting your content based on the latest SEO best practices. For example, you may need to update some blog posts based on a new keyword strategy or change the formatting to have the content shown as a featured snippet on search engine result pages (SERPs.)
A Cleantech website refresh is a good option if you have updated your company logo and branding or added new products/services to your offerings. It's also appropriate for adding promotional content to support a specific marketing campaign.
You can also leverage a Cleantech website refresh and the continuous improvement approach to update the user experience and drive conversions. For example, you can experiment with changes to page layout, images, calls-to-action, navigation elements, or headlines to see what works best for your audience.
Cleantech Website Redesign vs. Refresh: 7 Factors to Consider
There is no one-size-fits-all answer to whether a Cleantech website refresh or redesign is the right decision. Choosing between a website refresh and a redesign is often a balancing act among various factors. Here's what you should consider:
Timeline and Budget
A complete redesign requires more time and money than a refresh. A redesign can take months (more if you have complex technical requirements) while you can see the results of a refresh in just a few weeks—especially if you roll out the updates on a continuous improvement cycle and take an iterative approach.
Technical Requirements
A site redesign may be more suitable if you have complex technical requirements, such as adding new functionalities, migrating to a new CMS, or updating multiple user flows. Meanwhile, you can handle simple non-technical changes such as adding images or updating the color palette with a refresh.
Maturity of Current Website
If your site is relatively small, a complete redesign process may yield better results and set the stage for future growth. Also, a redesign may be appropriate if you haven't updated your Cleantech website for several years—an overhaul is often a simpler and more effective approach to bring the user experience and functionalities up to date.
Customer Expectations
Evaluate what your competitors offer on their websites and what your customers expect from your online presence. A refresh may suffice if it's a matter of creating a modernized look and feel. However, you may need a redesign if you have to update the user flow or add new functionalities.
SEO Best Practices
There are many things you can do to up your SEO game. A refresh will suffice if you're adding or updating content and formatting. However, you may need a website redesign to improve site load speed or create a mobile-first website with mobile-optimized features.
Business Objectives
Your website should reflect your brand image and business model. If you have updated your branding recently, a refresh is a quick way to bring the website experience up to date. However, if your Cleantech website structure no longer reflects your business model or offerings, it may require a redesign.
Data Security
Information security is a major concern for any business, especially in the B2B context. If your website setup is outdated, hackers can exploit the vulnerabilities to infiltrate your systems. To up your cybersecurity game, you may need a website redesign that involves migrating data to a new platform.
When to Let it Be
Many Cleantech companies make the mistake of assuming that just changing up their websites will solve all their business woes. But if it's not done strategically, a website facelift isn't the magic bullet — and it won't convert well if your messaging isn't appealing to the visitors or the product-audience match is off.
That means it's critical to take a hard look at all the elements in place — your business offerings, your target audience, your brand messaging, your content offerings, and other foundational marketing elements — before you make the leap to refresh or design your website. into a website refresh or redesign. It may be that you need to boost other aspects first before embarking on any kind of change.
Or that your website is actually terrific: up to date, well-designed, with plenty of conversion points — but that other factors are out of alignment. In which case, let the Cleantech website be, and focus on putting great content on it that truly helps you achieve your business goals.
The Bottom Line: Refresh, Redesign, or Let It Be
To make an informed decision, you need to know where your current website stands. Then, you can identify high-impact areas to focus your attention on. The insights will help you balance your timeline, budget, business needs, customer expectations, and more to decide on an approach.
No two organizations are alike — and neither are their websites. But in Cleantech, and especially Cleantech startups, it's key to ensure the site is current, dynamic, and provides a great user experience.
Deploy our free website grader to find out your website's strength score and receive an actionable list of next steps. You'll get an instant evaluation on whether you need to improve your SEO, optimize your site for mobile, upgrade your website security, and more so you can invest in the most impactful improvements.