HubSpot CRM Data Hygiene: 16 Best Practices for Data Cleaning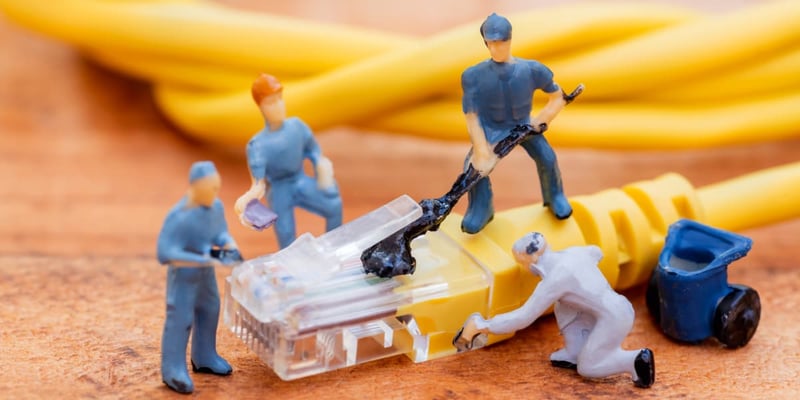 Collecting contact information is a vital part of your business development strategy. But inaccurate input, unsubscribed users, and outdated information can clutter your CRM and negatively impact your marketing efforts, sales team productivity, and customer retention. A messy CRM is like a messy house: The clutter makes it difficult to locate what you need the most.
Routine data cleanup allows you to focus on the contacts that are the most important to the success of your business operations. Whether cleaning your CRM for the first time or looking for a new data hygiene approach, we're a strong advocate of following well-proven strategies to maintain a clean CRM. To help, we've rounded up our best practices.
What is CRM data hygiene?
CRM data hygiene is just what it sounds like: cleaning out the bad data to optimize your CRM database and ensure it's filled with high-quality, relevant information.
Bad data includes irrelevant or outdated information, incomplete contact information, or conflicting data — such as multiple phone numbers for two contact inputs.
The opposite — good data — is accurate, up-to-date, and consistent. But one caveat here: good data isn't just about accuracy. It's also about quality more than quantity.
Further, data isn't static: it could start out as good data, but deteriorate over time. Gradually, the health of your database will decay and result in some unusable information. Consider these statistics:
40% of email users reportedly update their email addresses once every two years.
18% of phone numbers change each year.
60% of people will change positions within their companies each year.
Also, remember that you are paying to store your data. You want to make sure the information helps improve your team, creates more efficient operations, and boosts your B2B organization's ROI.
HubSpot CRM cleansing: How to scrub bad data from your CRM
Audit your data
First, check on the condition of your data by seeing if it is up to date, helpful, and relevant to your team. This process will help you figure out what to keep and what to remove. In many cases, bad data stems from mistakes in data entry, but there are plenty of reasons it goes bad, so keep an eye out for other possibilities.
Manually delete bad contacts
To manually delete a contact in HubSpot CRM, follow these 4 steps:
In your HubSpot account, navigate to Contacts > Contacts.
Select the checkboxes left to the names of the records you want to delete.
Click the Actions dropdown menu in the left panel, then select Delete.
To help filter the records you want to delete, apply a view to your table.
Merge or remove duplicate records
During the data cleaning process, identify and delete duplicate records. HubSpot Professional or Enterprise users can use the AI-powered duplicate management tool to merge contact or company records. This tool also handles duplicate properties.


Remove bounced or unsubscribed contacts
Create a list of bounced and unsubscribed contacts, and then delete them from your database using the following process:
In your HubSpot account, navigate to Contacts > Lists.

In the upper right, click Create list.
In the top left, click the pencil icon edit and enter a name for the list.

In the upper left, click the dropdown menu and select Active list.
In the left panel, select the criteria for bounced contacts:

Select Contact properties.
Search and select Email hard bounce reason.
In the upper right, click Save.

Once it populates, you can delete the bounced contacts.
Head to HubSpot Knowledge Base for different ways on how to create lists for bounced or unsubscribed contacts.
Delete unengaged HubSpot contacts
Some contacts are inevitably going to become unengaged over time. Determining whether a contact has unengaged is not a perfect science, but here are 3 good rules of thumb:
The contact has never opened a marketing email.
The contact hasn't opened the last 11 emails.
The contact has opened a marketing email in the past, but hasn't opened the previous 16 emails.
You may have to do some manual scanning and deletions. But HubSpot has a feature that skips over unengaged contacts in your CRM — so you're not wasting time contacting them.
Consolidate unnecessary fields
Navigating your database for specific information can be a challenge if you have multiple fields capturing similar data sets.
Review your custom fields to make sure there isn't any unnecessary overlap. For example, if you added the custom property, "Type of Business," you may be overlapping if your CRM already uses the standard property, "Industry." Since both fields capture the same information, it's easy to merge them.
Maintaining a clean HubSpot CRM portal
1. Determine who will clean the CRM
Some companies choose to have a designated CRM manager in charge, while others encourage team members to manage their own data by making cleanup a collective priority. However CRM data cleanup looks for your teams, it's important to establish a standardized approach.
2. Establish a regular CRM cleaning schedule
Once you have determined who will perform cleanup, set up a consistent routine. A monthly, quarterly, or annual schedule (depending on how much data your CRM contains) will overcome the time-consuming impulse to reassess the data each time a new dataset is entered. It's far more effective to be consistent with a regular practice than be hypervigilant.
3. Standardize your HubSpot CRM data input
Make CRM data cleanup easier by standardizing the input process in the first place so it's more consistent. We recommend setting up property fields that automatically appear when CRM data is manually input, whether for contacts or companies.
Use this same approach for prospects inputting their information into a form submission. You'll get their information in critical fields that bring value to your team. Then check your contacts against key fields to ensure your data is consistent.
For instance, for contacts that don't have a specific industry, create an "industry unknown" criteria to more accurately categorize this contact.
Bonus tip: Pay attention to the required specific fields when you're importing data into HubSpot CRM:
For contacts, although the only required field is an email address, we highly recommend including both the first and last name.
For company records, make sure you include the company's domain name (or the company website URL).
For deal records, make sure you have the Sales Pipeline and Deal Stage for each one.
4. Utilize HubSpot's integrations for assistance
To assist with the data collection and assessment processes, you can utilize one or several of HubSpot's data management integrations that fully support marketing automation:
ZoomInfo
Leadspace
Insycle Data Management
Dynamics by SyncSmart
Advanced HubSpot CRM data hygiene tips
Data standardization: fix data formats
After you've addressed duplicate contacts, look at data field standardization, formatting consistency, typos, misspellings, and case issues. Here's a punch list of what to check:
Name capitalization — use initial caps unless you prefer to SHOUT names.
First and last names — are they in the correct order?
Mailing addresses — are the zip codes correct?
Phone numbers — are they in a consistent format that's compatible with the systems that use them?
Email addresses — are they right?
Extra spaces and odd characters — these can creep into your data as a result of coding issues.
Clear unused or unwanted properties
One issue we see frequently is contact properties that are filled with mistakes and need to be wiped clean in order with a blank slate. It's not always a matter of errors: sometimes contact properties are created to serve one purpose, but soon the records make no sense and can't be organized.
If you come across this situation, here's how to quickly clear out contact properties for all contacts:
Create a workflow in your HubSpot portal.
Choose the action "Clear Contact Property" and then select the proper contact property.
Be sure to enroll the contacts you want to clear this contact property for, and activate your workflow.
In just a few minutes, you'll have a clean slate.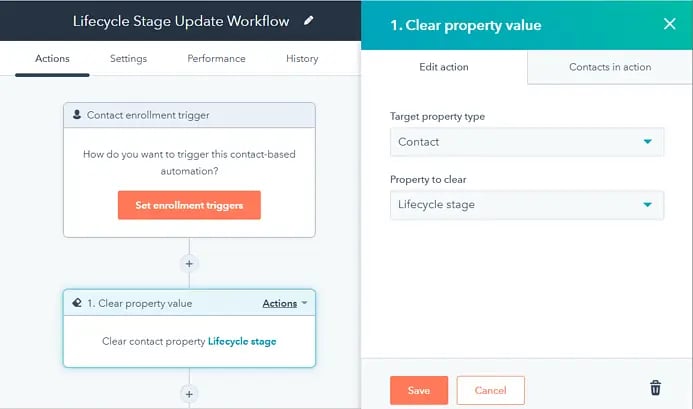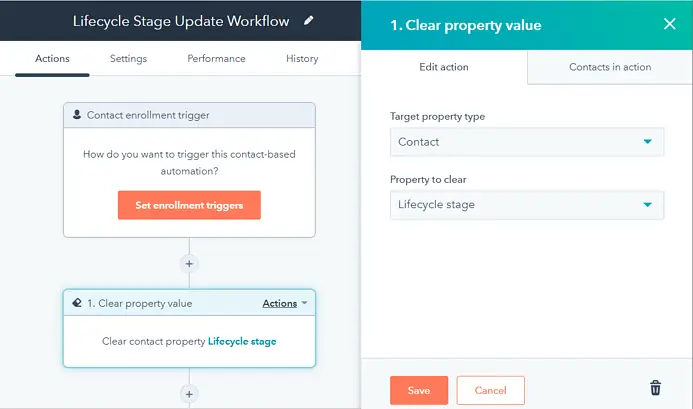 Properly update contact lifecycle stages
HubSpot CRM allows you to centralize all of your sales and marketing efforts into one secure platform. But if you can't discern between contacts in terms of their lifecycle stage, how valuable is the system?
It is essential to know who is just a lead and who is a customer. To control this in HubSpot, you need to create workflows that update lifecycle stages based on actions taken.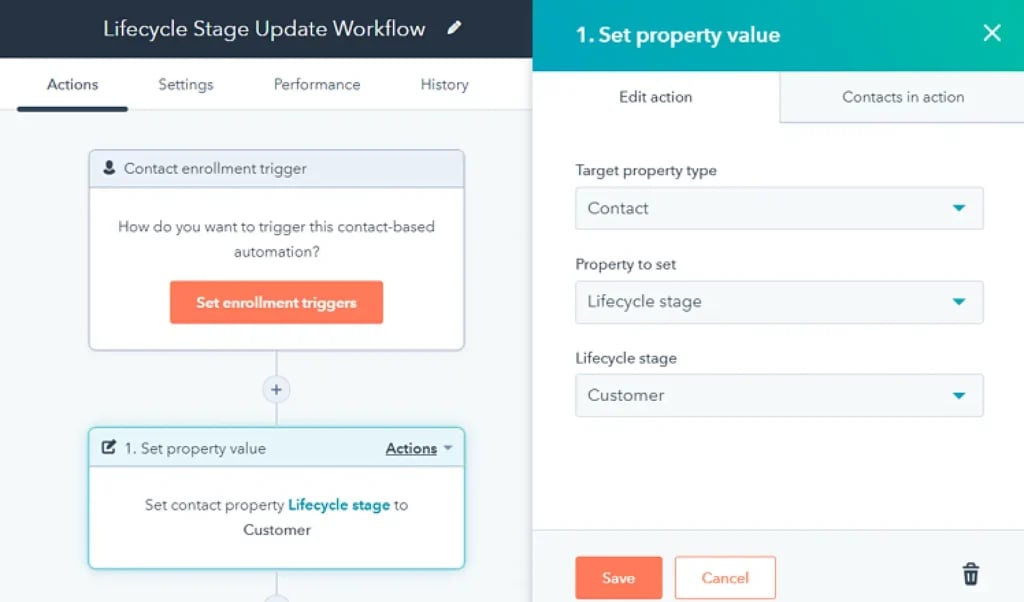 Cleaning up your lifecycle stages enables you to understand your different contacts in the system. It makes creating reports easier when you can see how well your team can move contacts from leads to paying customers.
Organize and clean up your HubSpot CRM forms
Forms are essential for data collection, but they can also help with cleaning contacts. Without clear fields and prompts, you wind up gathering irrelevant information.
Make sure your forms have the correct form fields so that as you continue inbound marketing outreach, the contacts entering your system come with helpful information. Otherwise, just as quickly as you're cleaning your HubSpot portal, you're adding to the mess again.
For a pruned contact list, keep the questions and requests for contacts and other details direct. Open-ended questions are certainly not a best practice in this case.
Clean up your old and unused lists
Now, review all your segmented lists and delete the ones that are not in use. On the main lists page, you can see in a column on the far right that indicates if the list is used in anything such as a workflow or a scheduled email. For example, if you create many lists to send emails, you can delete them once they are sent, so you don't accumulate too many of them.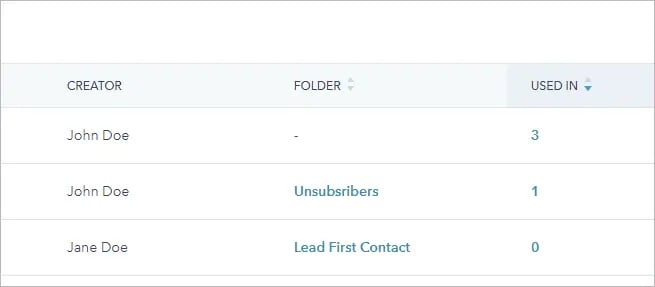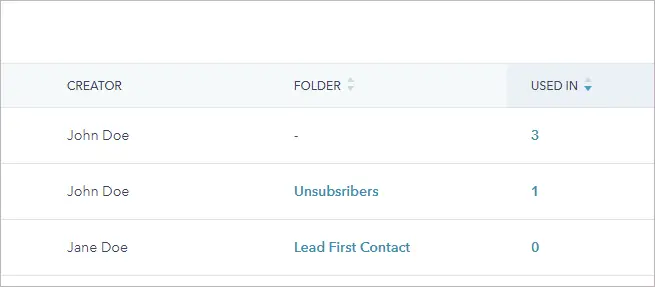 Delete unused documents, templates and snippets
Review your current templates and snippets that are in use and organize them in folders. The ones that are not in use and are outdated should be updated or removed.
Bonus tip: When cleaning up documents, look for those with no views and no links created.
Consistency is key when it comes to CRM data hygiene
Cleaning up your data is critical to your success, but there's no single way to maintain clean HubSpot CRM. That means it's even more essential to standardize a process for data input, and follow a routine for data cleanup.
Cleaning data is an essential part of the data analytics process — if you've heard the phrase dirty data, you may know that messes can make for very flawed insights.
You want to analyze accurate, correctly formatted, complete, and unique data, so you can build the kind of insights that lead to good decision-making.
Data cleaning can be a long process, but it's well worth it, and there are plenty of tools that help. To learn more about HubSpot CRM data hygiene, contact one of our marketing experts. They would be happy to talk about your goals for a more organized CRM.