6 HubSpot Marketing Tools You Should Be Using But Probably Aren't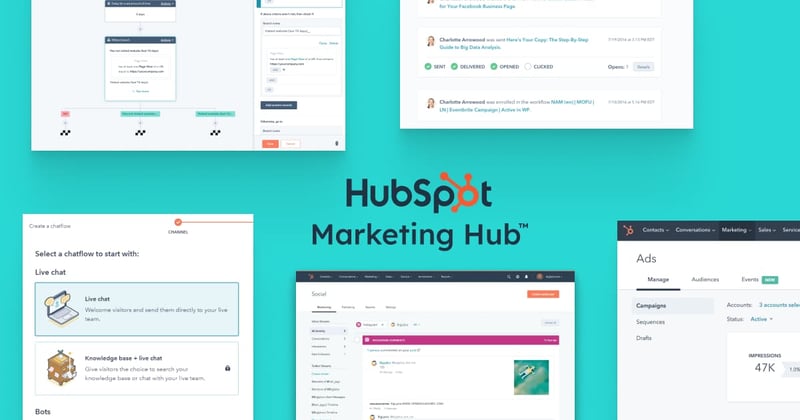 HubSpot is arguably the world's biggest Customer Relationship Management (CRM) platform today. Since 2005, it's been helping businesses market and sell more efficiently and successfully.
But between then and now, the platform has grown tremendously. It now provides cloud-based marketing tools for everything from hosting your website to providing a blogging platform, managing social media campaigns, facilitating email marketing, and more. It really is a comprehensive marketing platform — and it's likely you're missing out.
With such an extensive toolset to pull from, it's inevitable that certain features fly below the radar. And many users wind up sticking to the same tools because, well, they work. But you may be overlooking some invaluable marketing functions.
In fact, the following six HubSpot tools may not be the most common, the most obvious, or the most used. But they're definitely ones you should take advantage of.
1. HubSpot CMS SEO tools
Everyone wants to create great posts, sites, and other forms of content. But the bigger question is whether that content is easy to find — and that's where a powerful SEO (search engine optimization) tool comes in handy.
The best tools help your content rank according to multiple criteria, since keywords may be important, but they're not the only factor. Search engines also rank content according to structure, paragraph length, tags, headings, lists, etc. The more SEO boxes your content ticks, the higher it will rank.


HubSpot CMS's SEO tools are powerful and intuitive. They scan your content and provide actionable suggestions, ranked by priority, to help maximize your content's impact.
But they also go beyond content analysis to actually improve your content strategy — by suggesting relevant subjects for your blog and helping you to organize content into clusters that represent each of your core topics.
Clustered content ranks higher in search results. HubSpot's tools can also produce detailed analytics reports to help you assess your current rankings and gain insights to refine your strategy. They're well worth checking out.
2. Lists
Efficient marketing requires lists: of customers, businesses, prospects, contacts, and more. If you're a marketer, you likely have quite a few lists going at once. Storing your lists within HubSpot (rather than as isolated Excel spreadsheets) has a few advantages.
First, having all of your lists in a centralized location just makes organizational sense. But one of the more compelling reasons to use HubSpot's lists is the active lists feature — which can greatly save time and reduce the potential for human error. HubSpot supports active and static lists.
Active lists are tied to one or more criteria and update automatically based on that criteria. Static lists, on the other hand, are not linked to criteria and do not update automatically.
As an example of an active list, let's assume you wanted to list all your New York-City-based customers for a campaign in that city. Creating an active list sourced from your customer database with New York City as your criteria will automatically add in all your customers with a NYC location.
Any new customers with a location set to New York will automatically show up. If any existing customers change their location from New York to somewhere else, they will be automatically removed.
3. Social marketing tools and social media calendar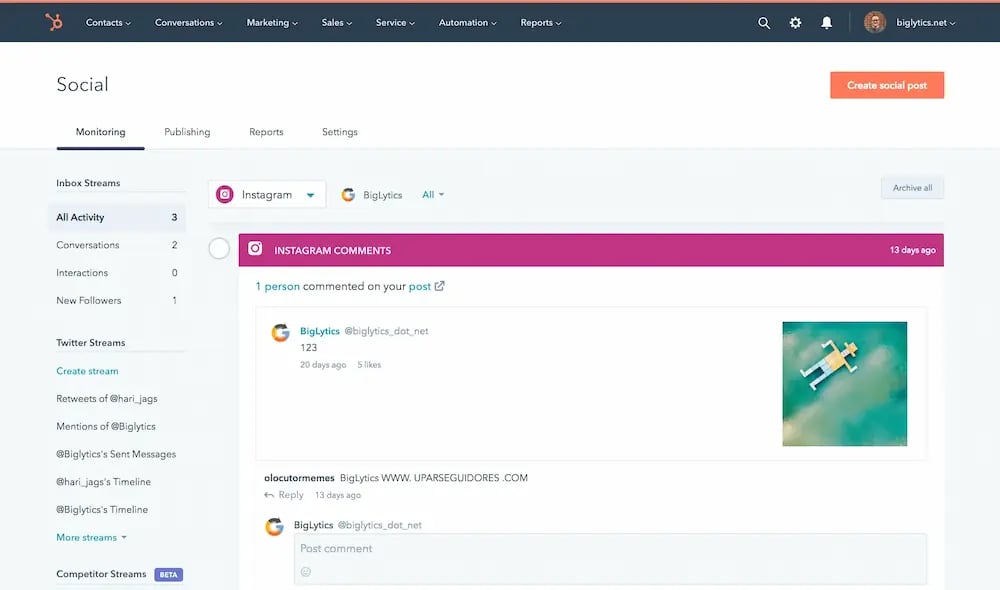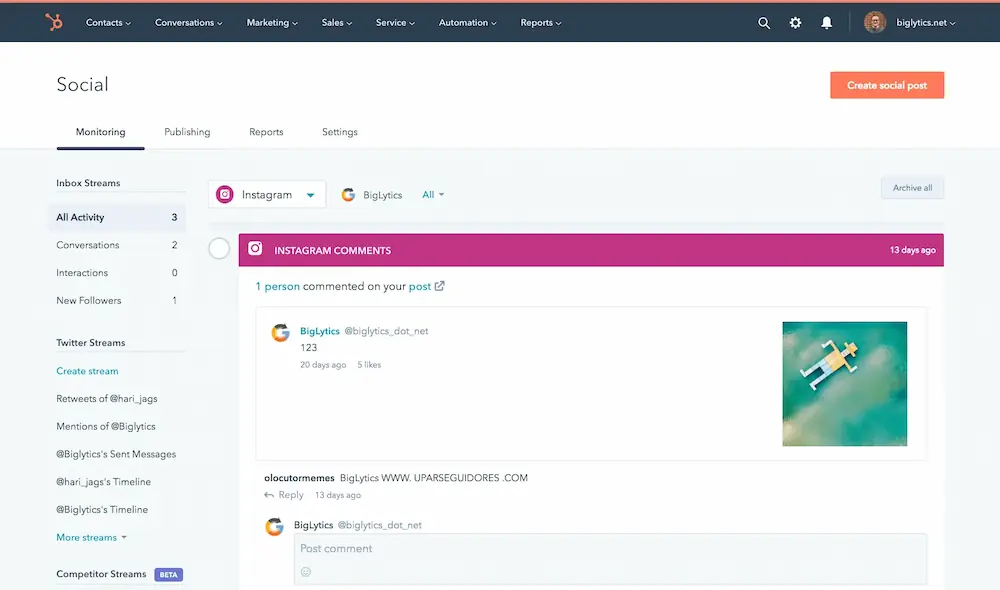 Social media is a massive part of any marketing campaign today. But the social media space is fragmented: different networks reach different audiences, and each have their own formatting quirks. Plus, determining which content to share on which platform — and when — can be hard to manage, especially for large ongoing campaigns.
HubSpot's social media calendar can make your social media activities easier to manage and far more efficient. It helps you plan your campaigns with tools catered for various social networks, and provides helpful tips and tricks along the way. These marketing tools are a great way to ease many of the pain points of social media planning.
4. Bots and chatflows
Bots are among us. They look like messaging windows, and they can help your business. As powerful marketing tools, they have the potential to grow your business and are well worth a try.
Enabling a bot on your website is a great way to interact with your customers and provide them with helpful information quickly and without human intervention. We've likely all chatted with a bot in recent times (some are so sophisticated and use such natural language that they can easily be mistaken for real people).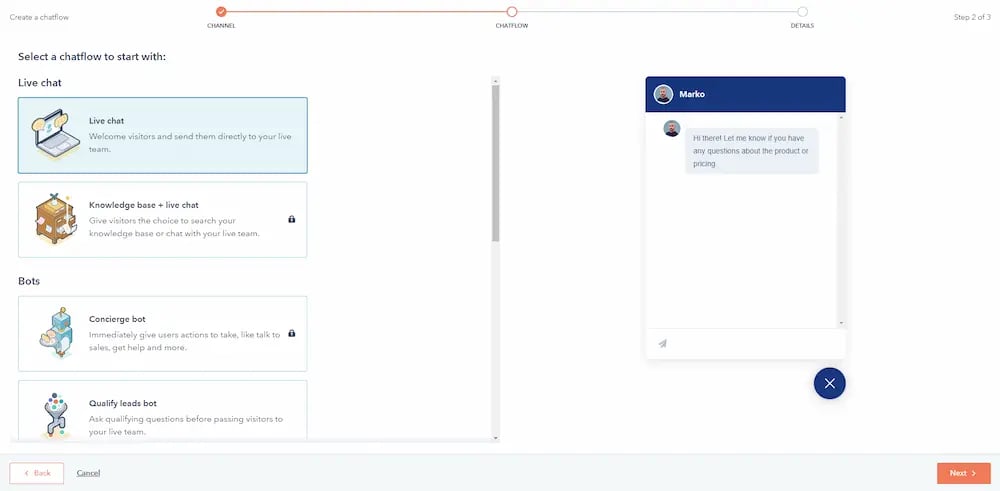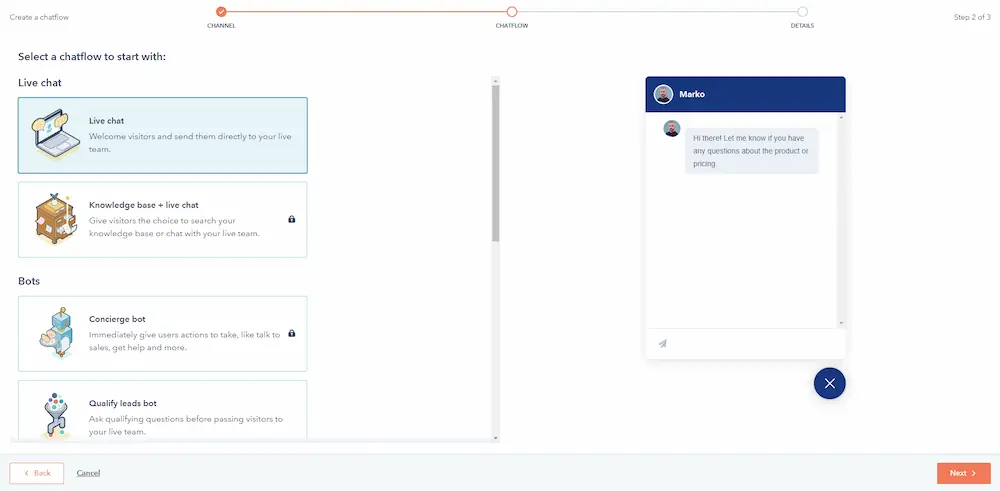 Bots work with chatflows: sequences of actions (such as asking the user for a specific piece of information, or redirecting a user to a specific department) that are chained together using if/then logic. As their name states, chatflows determine the conversation flow between your users and your bot.
Bots can do a lot for your business and your customers — including things you may not have considered. They can help qualify leads, create support tickets, book meetings, and gather information from customers before handing the conversation over to support staff.
That's where HubSpot comes in. The platform offers a whole array of preset bots (and one custom version), including:
Concierge bot — redirects customers to the appropriate resources based on their answers to basic questions about their queries.
Qualify leads bot — gathers information on your website visitors and their reasons for visiting your site.
Meetings bot — shares meeting links with visitors, enabling them to book time with members of your organization.
Tickets bot — collects information on a support query and creates a ticket to track the issue.
Offline bot — during business hours, redirects visitors to team members; outside of those hours, collects visitors' contact information so a team member can follow up.
Start from scratch bot — a custom bot you can build manually using various bot actions.
5. Ads tracking
Ads tracking is crucial in today's online marketing space. You need to know if your ads are being displayed, if users are clicking them, and if they're converting into purchases. HubSpot's ad tracking tools can do the heavy lifting, providing three essential ways to track ads:
Tracking URLs — just like regular URLs, except with a tracking token appended at the end that provides you with analytics whenever the URL is clicked.
Tracking pixels — small, one-pixel by one-pixel transparent images embedded within an email, display ad, or web page. These serve the same purpose as the tracking token in tracking URLs: whenever that email is opened, a web page is rendered, or an ad is clicked, the tracking pixel "phones home" and provides you with analytics.
Cookies — small code snippets dropped on a website visitor's computer, containing a unique identifier and data about that visitor's preferences and online behavior. Cookies are used to build a profile on each individual user, and marketers can use these profiles to better target users with more relevant ads.


In addition, HubSpot can also integrate with and track Google, Facebook, Instagram, and LinkedIn ads — although some of these ad types cannot be tracked due to API limitations.
6. Predictive lead scoring
HubSpot is a centralized solution that can keep all your customer data in one place. It can then feed that data to powerful artificial intelligence (AI) and machine learning (ML) algorithms to perform predictive lead scoring, enabling you to reach out to the right customer at the right time.
We don't say Big Data for nothing: Given the number of data points marketers can access today, it would be impossible for a human being to process them all. But AI can provide insights that were simply not possible just a few years ago — insights can help you avoid mistakes and improve your future campaigns.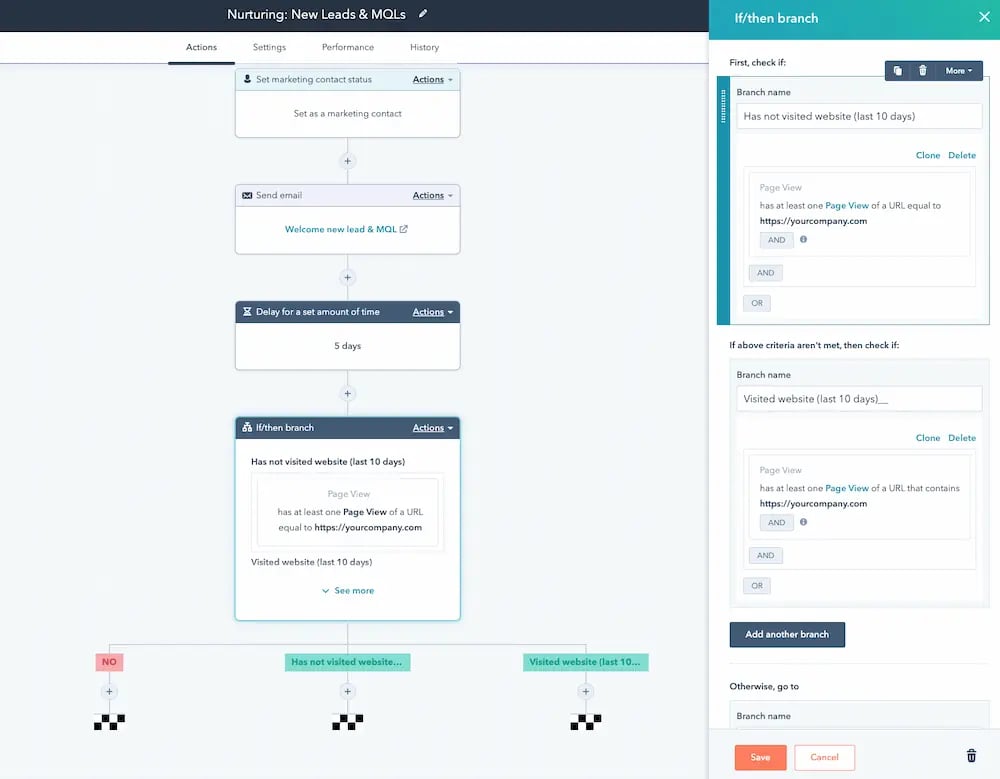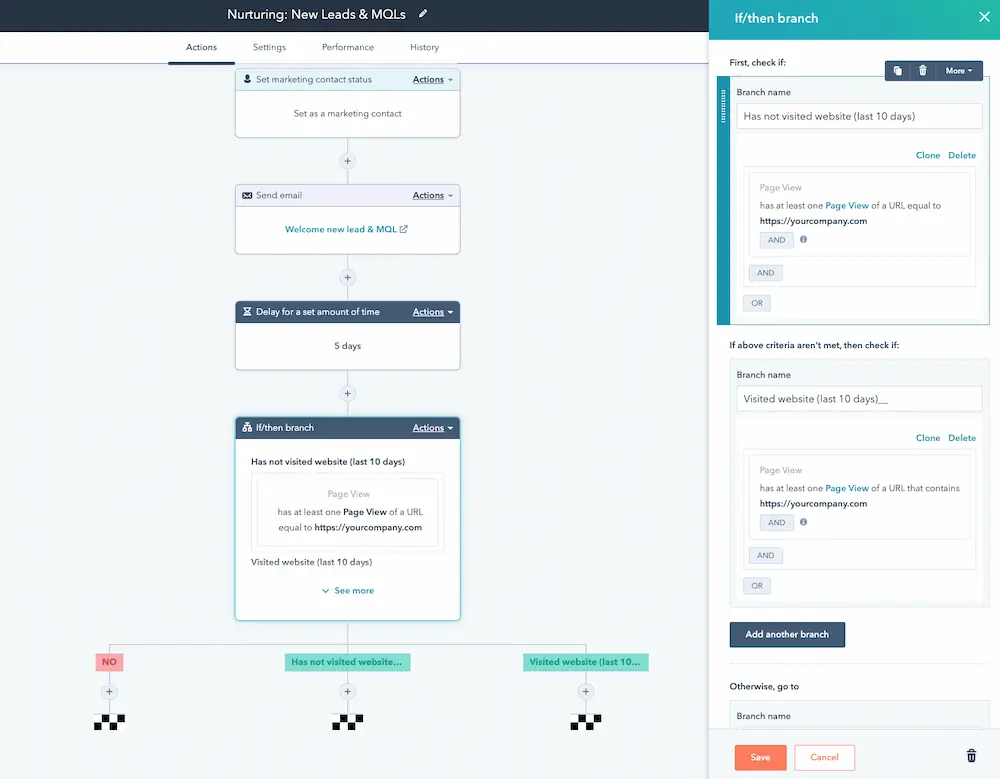 And as your business grows and your customer base diversifies, you may need to perform lead scoring on multiple audiences. Not a problem: HubSpot allows you to create up to twenty-five different scoring sheets to make sure that none of your leads/market segments are neglected.
Discover the best tools for your B2B marketing needs
It can be challenging to find the tool you need in a large toolbox, and HubSpot is definitely a large toolbox. But we recommend looking a little deeper into its contents to harness its hidden gems.
While these aren't necessarily the most obvious ways to use HubSpot's platform, they all cover essential needs in a modern marketing strategy. They also turn you into a new kind of HubSpot user — and that could give you some profound advantages when it comes to standing out from the crowd.