Planning Tips for a Business Rebranding in 2023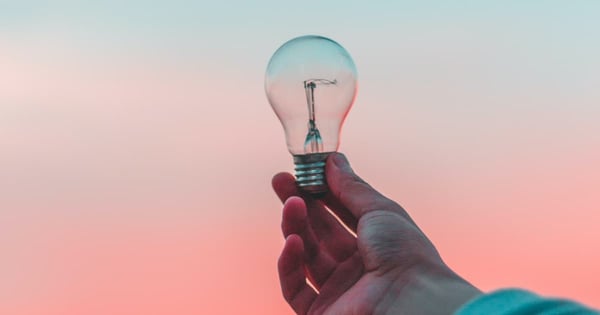 The new year is here, and many of us are thinking of ways to get 2023 off to a great start. From New Year's resolutions to lists of business goals, a fresh start is a great way to bring in big changes.
The new year can also be the right time for a change in brand identity. Many brands want a new look and feel from time to time for various reasons. What's important for a successful rebranding is to make sure you do it right. Otherwise you face alienating your audience.
Here's what you need to know for a successful rebranding.
Why are you rebranding?
Before you begin, it's important to understand why you are rebranding so you know what your goals are. There are many reasons for an overhaul, and most rebranding arises out of a combination of factors.
For example, a merger might necessitate rebranding to bring everyone together. Or, repositioning your brand might be a great way to refocus your efforts and expand your audience. In some cases, rebranding can help a struggling brand move away from a bad reputation.
Rebranding fundamentals
Defining your objectives
Having well-defined goals for your rebranding project is essential. They allow you to determine what you're trying to accomplish and help to track your progress.
One of the most important objectives to consider is your target audience. For example, you want to grow your reach and attract new customers. Expanding your potential customer base will require significant research, often done by performing market and competitor analysis.
Increasing brand awareness is another integral component of any rebranding strategy. Boosting the brand awareness of your business is typically accomplished through various methods of digital marketing and traditional advertising.
Brand message
When planning a rebranding strategy, the new (or improved) brand message should always be top of mind. Your brand's message will ultimately separate you from the competition and be the fundamental aspect that reflects your core values to your customers. When developing the message, you should strive to make it easy to understand and, most importantly, memorable.
The brand message should ideally align with your target audience. It should therefore be developed by keeping their pain points, desires, and values in mind. A message created in this manner will resonate with your audience powerfully. Another aspect to consider is making the brand message original. If your business operates in a highly competitive industry, it's crucial to make sure that the identity of your brand isn't just a knockoff of a different company. To ensure your brand message isn't a derivative, precisely communicate and integrate the philosophy and unique aspects of your products or services.
Researching the market
Market research is crucial to any successful rebranding, as it offers precious insights into your company's perception. Depending on the quality of your research, you'll be able to understand which sections of the branding require the most attention, allowing you to improve where it's needed most.
Acquiring data about the needs and expectations of your customer base is accomplished through various methods, including focus groups, interviews, and surveys. Although large-scale surveys are undeniably important, extensive interviews and in-depth surveys provide much more information. Besides leaning on these trusted research methods for valuable data, you should also follow the latest industry trends to keep in touch with what your competition is doing.
Rebranding implementation
To ensure that your rebranding strategy is successful, it must be consistent across all touch points. Such consistency will guarantee that all your prospects and customers can quickly identify the changes to your branding. Even though you should address all customer touchpoints, it's crucial for your website to be updated, as it's the primary contact point for many of your customers. The functionalities that will require editing include the logo, color scheme, and internal pages.
As social media is fundamental for interacting with customers and creating a community, your social media accounts should also feature the branding update, including changing the bio of your channels. Finally, if you have a brick-and-mortar business, updating your stores' elements (such as signs, packaging, and brochures) is essential, as a seamless branding transition is necessary for a consistent customer experience.
How big are you going?
Are you scrapping everything and starting from scratch? Or simply trying to change your image a bit to reach new people or inspire a bored audience? A partial rebrand is perfect if you want to give your identity a facelift or modernize a bit. If a total transformation is what you're after, make sure you spend enough time researching and planning to be sure your rebrand is successful.
Whether you're going big or small, these are the common elements of a rebrand. Your efforts can include any or all of these:
Logo. This little image has to be worth the thousand words it will represent. Make sure you spend enough time creating your new logo and don't be afraid to go against the safe choice.
New Name. Renaming doesn't always have to be a part of your rebrand; it's more common following an acquisition or merger.
New Marketing Strategy. Messaging is an essential component of any rebrand; how will you use messaging to connect with new and old customers?
Brand Story. All branding should be about telling a story. Is your rebrand telling a new story that needs to be created?
New Website. For some businesses, refreshing the look of the website is enough. However, implementing a new look is also a good time to infuse your infrastructure with new technology and upgrades.
What to watch for when rebranding
Not all rebrands are successful. To ensure your successful rebranding, avoid these three common mistakes:
Alienating Your Old Audience. Unless you're completely changing your entire lineup of offerings, it's essential to keep your old audience on board with big changes. Need an example? When the SciFi channel rebranded themselves as SyFy, their "nerdy" fan base was irritated by the dumbed-down spelling and look. In the end, it worked for the brand – but you might not be so lucky!
Unnecessary and Confusing Rebranding. Let's go back to the beginning for a minute. Is your rebranding necessary? Consider the drama surrounding Gap's rebranding in 2010. The new look lasted only 6 days before the company reverted to their old look–a $100 million mistake. Most experts agree that the rebranding wasn't necessary and at best, it annoyed people.
Failing to Strategize. Your rebranding strategy is as important as the elements of the brand themselves. From having a plan to roll out a new look to getting your team on board with new messaging, goals, and promises, your strategy must include research, a timeline, goals, and realistic expectations.
Your agency partner for a successful rebranding
If it's time for a rebrand, reach out to New Perspective. We can help with creative design aspects as well as developing an in-depth marketing plan to make sure your efforts pay off.