How to Build a Social Media Culture for Your Organization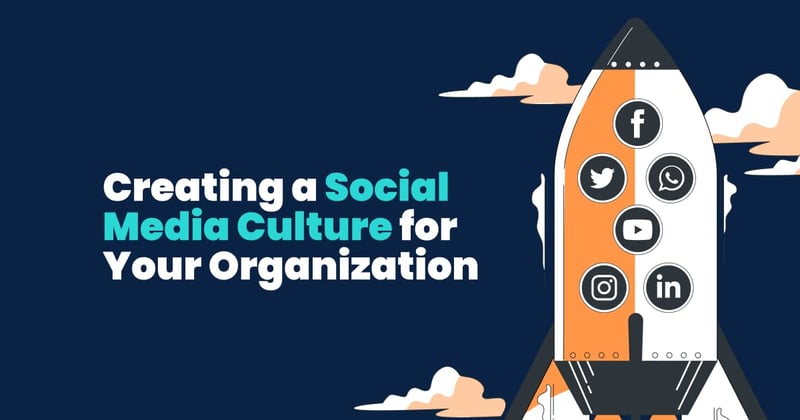 Nothing beats word of mouth. Except, of course, online word of mouth. Brand messages reach 561% more people when shared by employees' personal profiles. These posts see 8 times more engagement and leads generated directly by employees convert 7 times more often.
When employee advocacy meets social media culture, great things happen to a business:
Increase in brand awareness
Boosted credibility and thought leadership
Attracting new talent
Acquiring new business
And it happens with only 10% of the cost it takes paid advertising to achieve similar results.
Why, then, is employee advocacy one of the most under-utilized marketing tactics in 2020? Because effective advocacy programs have to be strategic, sustainable, and organic. This is where many businesses fail.
In this post, you will learn how to create a simple, yet powerful employee advocacy initiative that builds your brand and boosts your revenue.
The Science Behind Employee Advocacy
If you're wondering what makes an employee endorse their employer publicly, behavioral psychology has an answer. According to Fogg's Behavior Model, three factors determine whether a behavior will take place: motivation, ability, and a trigger. If your advocacy program fails, it means at least one of these elements is missing. It all starts with motivation.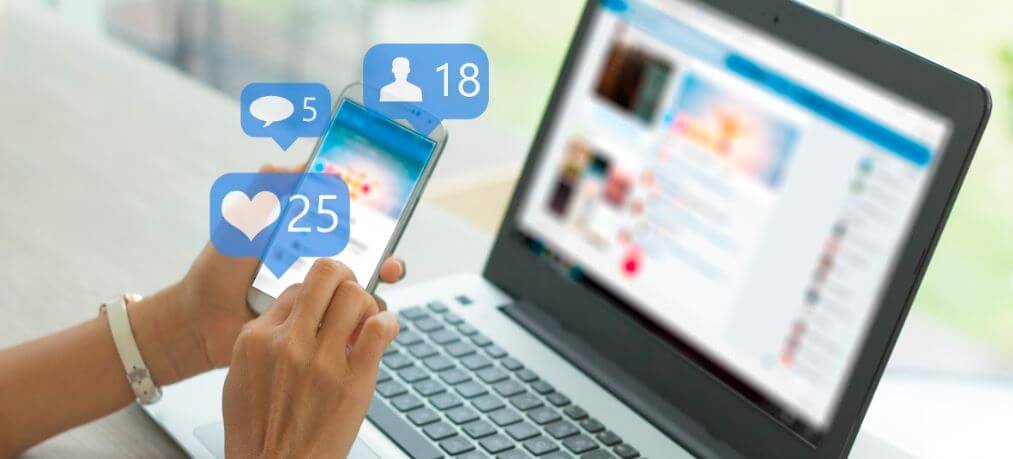 Motivation: Get the Team on Board to Create Social Media Culture
Organic means voluntary. Only employees who genuinely identify with the company mission become advocates. Before you can think about advocacy programs, you need a healthy company culture. Use tools like Officevibe to track employee satisfaction, identify key motivation drivers, and keep the team aligned. Satisfaction is the biggest motivator.
Once you make sure your team's morale is high, help them spread the word. Start with their social media profiles. Run a survey to find out which platforms they use, then follow up with a step-by-step checklist to help them properly set up or improve their profiles. They will be motivated by the desire to boost their personal brands, and their personal brands will help your company brand grow. It's a win-win.
Next up: co-creation is a great way to increase engagement. Come up with a way to highlight employee stories or employee-generated content on your company pages. Here are two simple ideas that will work for any business:
Create a regular content theme out of employee testimonials. Feature their pictures, and tag their personal profiles. The team members will feel involved and appreciated and your company page will see higher engagement.
Create a branded hashtag and invite team members to share content around a certain theme. Every week, pick the best posts and feature them on company pages. Make sure to credit to the creator. It will bring out their competitive spirit and boost the sense of belonging. Take a look at #peopleofmicrosoft for inspiration. It's filled with employee-generated content that features who they are as people.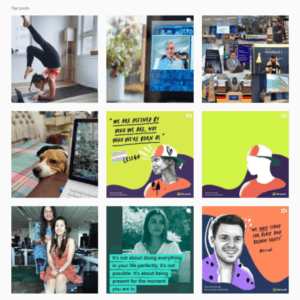 Not everyone will jump on board immediately, so highlight those who do. For example, create a weekly leaderboard or give special shoutouts to the creators of the best performing content. It will encourage them to keep going and motivate others to follow.
Ability: Make Sharing Easy
Uncertainty is the key reason why people hesitate to share content online. We're all afraid of doing something wrong. Educate your team on the use of social media and brand assets: organize training, create guidelines, and use templates to help them create quality content without fear of causing a PR blunder.
The better the content, the higher the impact. Build a database of high-quality photos, gifs, or videos, and make it easily accessible. It will make their posts—and your brand—more striking.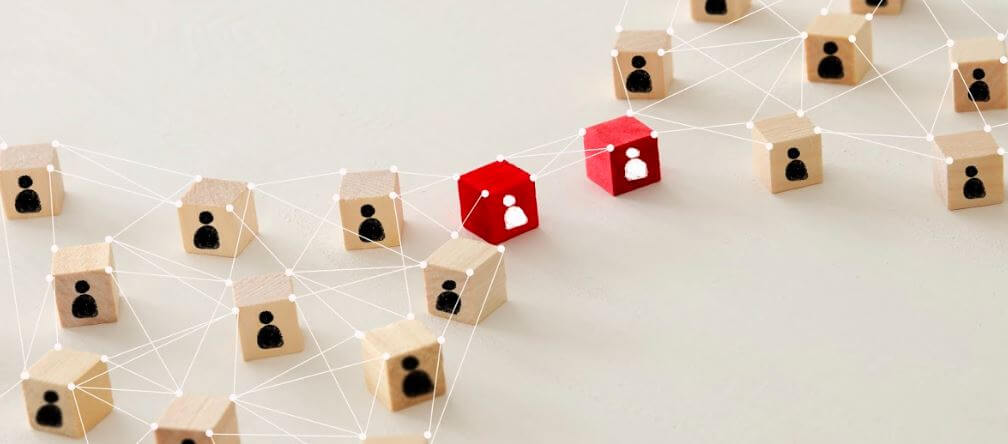 Trigger: Keep Everyone in the Loop
Over-communicate. Regular opportunities and reminders will nudge the team members into putting their new social media culture skills to work. Bridge the gap between marketing and other departments with a weekly marketing update newsletter. Include:
Ads or promotions you're running
Company social posts
Employee-generated content
Company blog posts
Suggested "plug-and-play" social posts employees can easily share on their profiles
These emails will trigger sharing. Keep your eyes on key metrics such as open rates and social shares to optimize your weekly marketing update.
Don't limit the triggers to your team's inboxes; social media happens in real-time, so you should have a consistent way to update your team if something noteworthy is happening on your channels. What tools do you use to communicate internally? At New Perspective, we use Slack for real-time communications. If something comes up, such as an interesting comment on your posts or a social conversation your team can add value to, send them a message immediately; don't wait until it's time to send the marketing update. Encourage your team to use your communication channels to make note of big wins or post pictures from company events. When you make it easy, your team will engage.
It's also a great idea to bring social reminders into a more physical space to keep it top-of-mind. For example, you can use the displays in shared spaces to highlight social content. Feature posts from company pages, your branded hashtag, or employee-generated content. It will serve as a visual reminder and an encouragement for sharing.
Finally, don't forget the company events. Posting images and videos from these gatherings gives you permission to tag attendees, prompting them to engage and help reach a wider audience.
Start Transforming Your Company Social Media Culture Today
Remember, successful advocacy programs are strategic, sustainable, and organic. Building your program starts with setting SMART goals and defining key metrics. Reach across departments. Members from Marketing, HR, and Leadership should all be involved in this process.
Once you have clear goals and metrics in place, assign dedicated team members to each of the three components of your program. This can and will look different depending on your organization, but a typical business may have HR take the lead on motivation and Marketing provide the education and triggers, while the Leadership team leads by example.
An employee advocacy initiative is an ongoing effort: plan, execute, measure, repeat. You will be rewarded with higher brand awareness, boosted credibility, and improve client acquisition. You can't afford to miss out.