Our Commitment to Net Zero: New Perspective's Sustainability Pledge
Recognizing that climate change poses a threat to the economy, nature and society-at-large, New Perspective has committed to radically reducing our carbon footprint and increasing our positive impact in the world.
Businesses will play a significant part in the just transition to a net zero society. We can't leave this to the largest businesses to do all the heavy lifting. All businesses must understand and manage their impact if we are to avoid exceeding 1.5°C of warming and avoid the catastrophic impacts of climate change.
Designing a business to be sustainable is highly contextual. In trying to create solutions for any challenge, we'll find success by building, testing and learning. This is our approach to building our sustainable business.
New Perspective has already:
Set commitments and major milestones
Aligned those commitments with company purpose and strategy
Established ways of working to gain more sustainable outcomes
Commenced measurement to establish a baseline
New Perspective commits to:
Publish a yearly footprint & impact review
Reach net zero emissions across its operations by the end of 2023 or sooner
We strive to improve existing initiatives by meticulously tracking our progress and learning from our experiences, as well as adopt new sustainable practices and technologies as we go.

Through our efforts we aspire to become a thought leader in the field of sustainability, and encourage our employees, partners and customers to continue accomplishing more.
We are developing a range of environmental, social and financial strategies to help us reduce our negative impact, with the ultimate aim of being a positive force in the world. We will publish our progress along with tools and methods we have developed to understand, measure and co-design our impact targets and projects.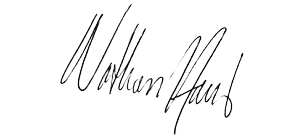 Nathan Harris
President and CEO
New Perspective