The new Nyacol website, a simple CMS for a complex product

NYACOL® Nano Technologies, Inc. is a leading producer of inorganic fine particle materials.
Website Redesign, Backend Product Management
Manufacturing, Particle Materials, Chemicals.
Their challenges
Nyacol's primary goal was a website that was modern, professional, easy to use, and search-engine friendly. They also needed to cater to mobile and tablet users, and improve access to documentation and sample requests for all their products. Lastly, they needed a Content Management System to keep it all updated in a cost-effective way.
3. Complex Backend Ordering System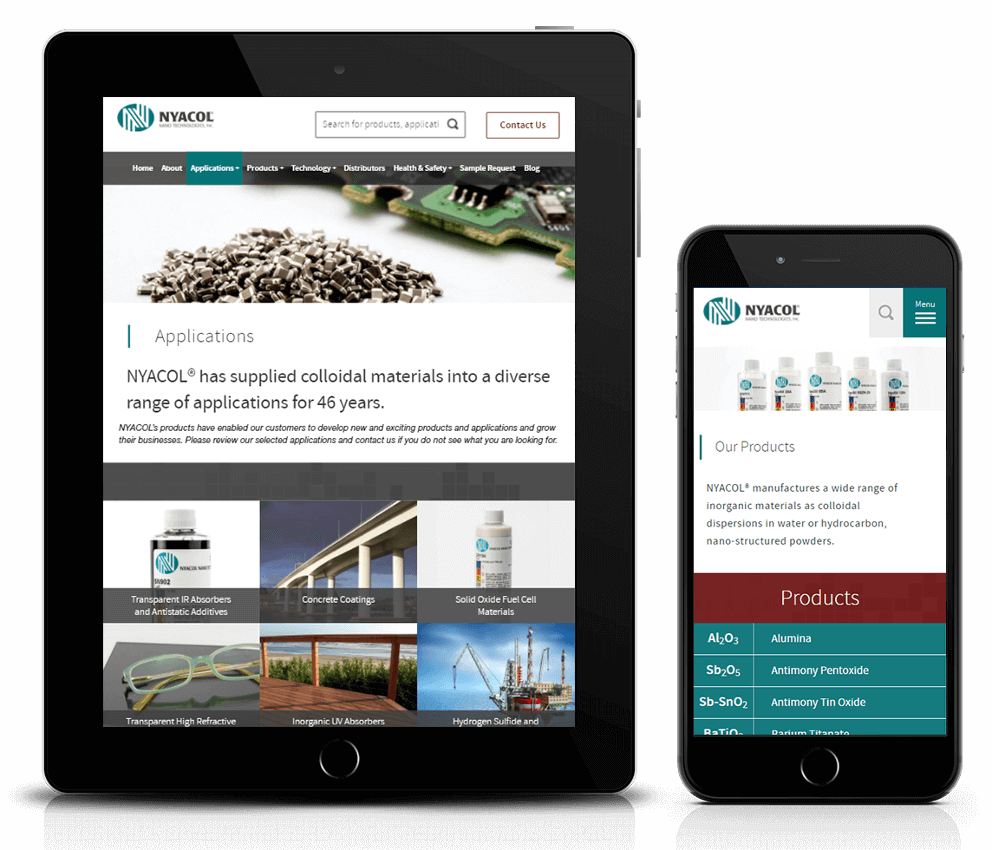 How can Nyacol best share the vast potential of this exciting technology to targeted prospects in a diverse array of industries?
How we helped
A seismic change in perception doesn't happen overnight, but we moved quickly to deliver what Carbon Clean required. We took a well-researched, thoughtfully-planned, and growth-driven approach to key initiatives including rebranding, redesigning/replatforming, and digital toolstack setup:
Fully redesigned and modernized website
We delivered a fully redesigned, custom website complete with new photography and a responsive design.
Created a seamless backend experience for product management
We addressed the different needs of new and returning customers and created a fully editable back end to make it simple to add, remove and modify products. The result is a process that is easy to manage with a seamless experience for the user on any device.