5X Growth in Lead Generation for Innovative Optical Sensing Company
MICATU
Micatu has designed non-conductive, highly accurate optical grid sensors for the US utility market.
INDUSTRY
Power Grid Innovation, Power Companies, Public Utilities, Data Centers
COMPANY SIZE
11-50
SERVICES WE PROVIDED
Demand generation planning & implementation, website redesign, thought leadership content planning, brand system guidelines, HubSpot Sales & Marketing.

The MICATU Story
Micatu is an optical sensing solution provider that is changing the way we monitor the electrical grid. Their optical sensors measure voltage, current, vibration, and temperature — all with reduced risk of sparking and electrocution. In recent years, renewable energy production has dramatically increased, meaning more distributed energy resources (DERs) and a more complex widely distributed power grid, placing considerable stress on our systems. Micatu's innovative solutions facilitate data-driven awareness of disruptions, helps avoid power outages, and increases the grid's safety and resilience.
Micatu's Gridview utility platform facilitates lower-cost deployments, optimizes integration of renewable energy sources, and provides real-time data insight for grid resilience.
Micatu came to New Perspective with the goal of strengthening their website, demand generation program, and thought leadership positioning. We were energized by their mission to proactively create situational awareness on our power grids and support the modernization of energy distribution around the world.
The Challenges
Our driving objectives: help Micatu fully realize their growth potential by strengthening brand positioning & awareness, educating their wide and diverse target audience about their solution, and boosting pipeline value with qualified leads.
1) Fortify & Amplify Micatu's Market Leading Brand Position
Strengthen Micatu's market position as a trusted and innovative solutions provider in a complex and chaotic business ecosystem
2) Create a Plan for Rapid Growth
Micatu has plans to become a $100+ million business. The highly collaborative plan incorporated insights from all leadership team members, subject matter experts, and PR. The plan was built to deliver on the company's near-term and long-term goals as the business expands domestically and globally.
3) Drive Demand and Lead Engagement
Following buyer's journey and persona workshops, we created highly targeted demand generation campaigns aimed at raising awareness and spurring conversations with target profile influencers and decision-makers.
4) Strengthen Thought Leadership Positioning
Micatu is a leader and an expert in the grid sensing space. The important thing was to get ahead of the market and strengthen their voice. The industry is living through a period of crisis and instability and using diagnostic tools and strategies not fit for the task at hand. Micatu had an opportunity to lead the way.
What Our Partnership Delivered
With Micatu solutions offering a direct response to an untenable market condition, our mission was clearly defined.
Content Engine
Identified high impact affiliates with which to expand campaign reach. White papers, webinars and surveys designed to engage Micatu's different target markets
Strengthen Micatu's brand as a modern leader in grid measurement technology
Redesigned micatu.com's pillar and industry pages with a laser focus on addressing the key challenges & needs of the target audience.
Drive demand and lead engagement
Distribution of relevant content to target personas by way of paid media campaigns and media affiliates.
CRM to complement sales and marketing processes
Rebranded corporate identity, including branding assets and a new logo.Built out a robust CRM to help their sales and marketing teams effectively connect with target prospects.
The Results
Our efforts established MICATU as a market leader to be reckoned with.
Successfully generated leads in line with Micatu's quarterly and annual growth objectives
Explosive growth in the company's pipeline value
Well on its way to becoming a $100 million company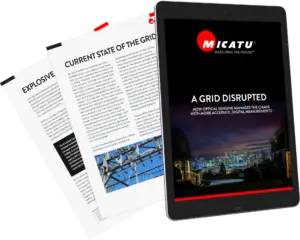 Digital transformation of your business starts now