Same Website,
92% More

Leads: The Highmark Tech Systems Success Story

HIGHMARK TECH SYSTEMS
Structural solutions for events indoors and out. Double-decks, modular walls, superstructures, mobile exhibits.
INDUSTRIES
Events Services
COMPANY SIZE
11 – 50
HEADQUARTERS
Fort Wayne, IL
SERVICES WE PROVIDED
Content Engine, Website Redesign,
SEO Services.
A NEW PERSPECTIVE SUCCESS STORY
The HighMark TechSystems Story
Highmarktech Systems is a leading supplier and developer of modular exhibits for face-to-face marketing events. Known for design versatility, weight and installation efficiencies and ease-of-use, Highmark's proprietary products offer an array of modular, light-weight and affordable solutions that can be customized to fit any indoor or outdoor event environment.
"When Highmark TechSystems first came to New Perspective in 2016, they were looking for help designing a new website. Highmark wanted a new, modern design to work seamlessly across different devices for website visitors as well as their own designers, builders and technical project leads. They also wanted their website to show how they stand out from the competition by showcasing product line differentiators, key capabilities, and resources. As Highmark's needs evolved, and they saw a need to use this website to generate leads and capture prospects' information."
MICHAEL PARROTT
CEO — HighMark TechSystems
The Challenge
Highmark had three primary goals when they reached out to New Perspective. The goals were:
Redesign their old website
Increase the lead generation through new website
Strengthen their brand presence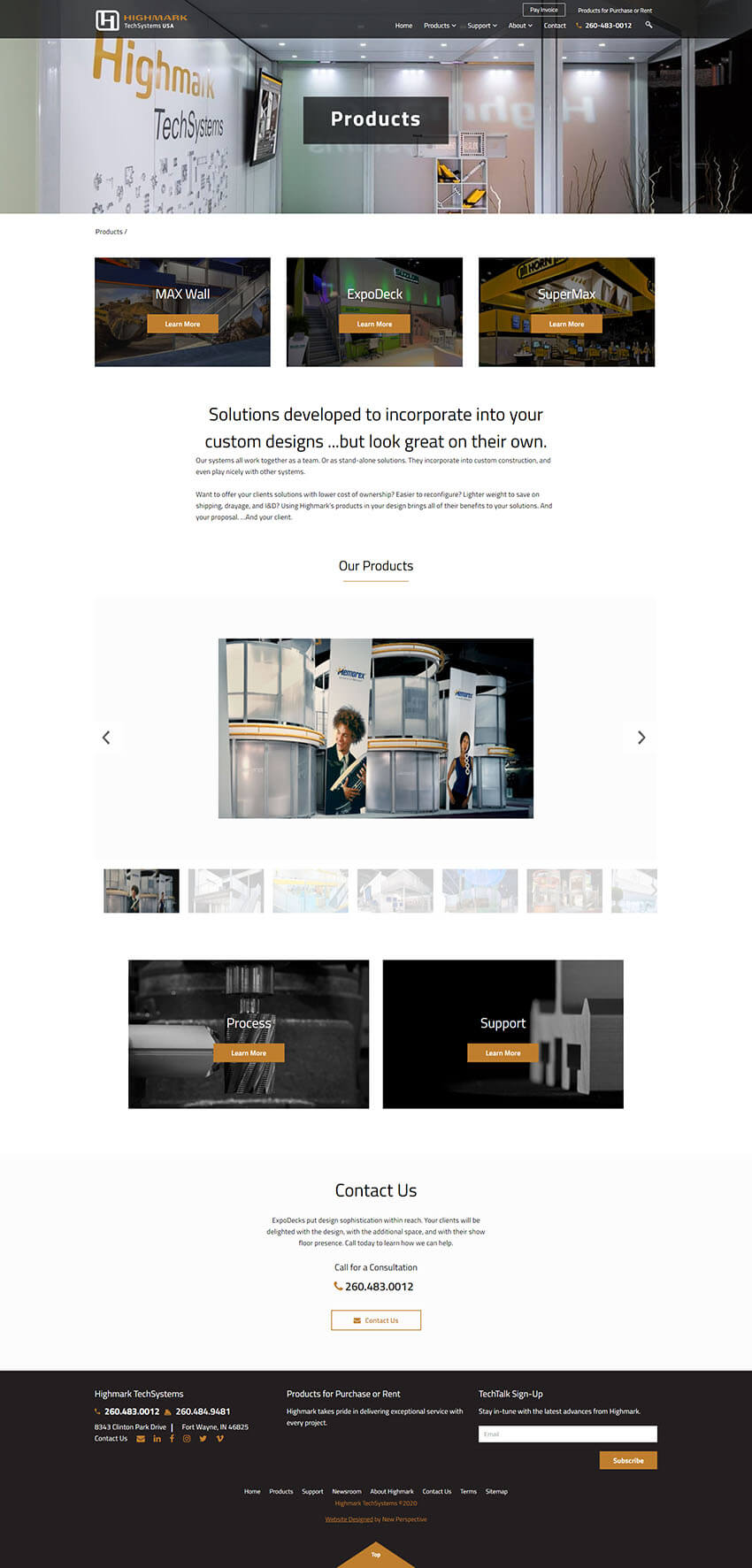 The Solution
In the website design phase of our partnership, New Perspective delivered a complete website overhaul, including a responsive design that was built around showcasing their products and capabilities. We also fully optimized the site for search engines. This quickly resulted in a 30% increase in search visibility, and a Page 1 Google listing for 5 of their 8 most relevant search terms!
Highmark's new website was a big step up—but together, we decided that it could do more to bring in business and generate leads.
Launched a Fully Redesigned and Modernized Website
Optimized Their Core Website Pages To Help Increase Their Google Search Rankings
Created a Content Strategy With Website Downloads To Improve Lead Generation

The Results
Over the next half-year, Highmark gained 343 new leads. 317 of those leads were captured by this popup form. That means that this project accounted for 92% of Highmark's leads in that timeframe.
But the benefits didn't stop at lead generation. With these HubSpot calls-to-action, Highmark's sales team has access to information they would never have had before. Now, when they reach out to a lead captured by the website, they know exactly who this person is and what products they're interested in. It allows them to tailor the conversation to what's important to the prospect, which will ultimately have an impact on whether their leads become customers.
30%
INCREASE IN SEARCH VISIBILITY
(YEAR-OVER-YEAR)
92%
INCREASE IN CONVERSION RATE
(YEAR-OVER-YEAR)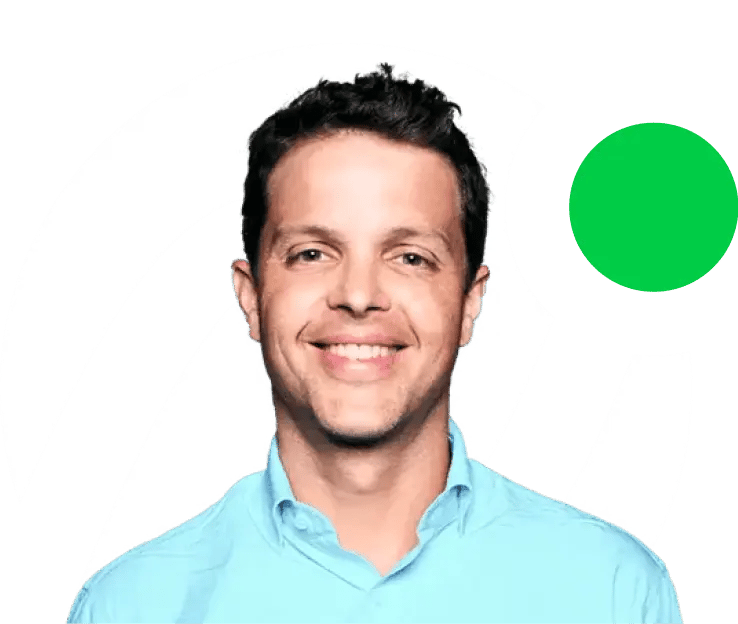 Digital transformation of your business starts now.