Young high-tech client achieves explosive growth through SEO
B2B Green Tech Company
Young high-tech firm in the B2B green tech space that needed boosting brand awareness and qualified leads.
INDUSTRY
High Tech, Green Tech, Manufacturing
COMPANY SIZE
50-250
SERVICES WE PROVIDED
Content Engine, SEO Optimization, Website Design, Growth-Driven Design

Their Story
Our world is rapidly changing, and businesses in high-tech industries are paving the way for a brighter future. But in order to change the world, you need people to pay attention to you. How do you boost recognition for your brand?
For young companies, the challenge is to quickly build a brand, engage and land prospects, retain customers, and generate real revenue. In other words, achieve explosive growth fast! And the pursuit of this kind of momentum doesn't happen in a vacuum, either — it happens while investors are demanding growth, competitors are making everything more challenging, departments are likely still staffing up, and any number of things still have to be figured out on the fly.to boosting traffic, leads and customers.
This was the situation for one startup that approached New Perspective. This young high-tech firm in the B2B green tech space came to us with a big appetite for boosting brand awareness and qualified leads. The company wanted to reposition itself to achieve growth in a new and dynamic business sector, and needed to hit the ground running. In our discussions with its leadership team, it became clear that keeping a relentless focus on SEO would be a key element to boosting traffic, leads and customers.
The Challenge
In this client's case, their objective was to reposition their brand and bring in traffic. They needed new branding, a new website with great content, and, most importantly, a thorough content optimization process. SEO was going to be a critical driver of success, so we needed to start with a thorough understanding of their target audience and the things that matter to them.
As a new, venture capital-funded company, Living Greens Farm needed to achieve a number of business objectives in a short timeframe while managing the expectations of investors, retail partners, and consumers. They had two distinct goals:
What Our Partnership Delivered
You can't achieve liftoff without a launchpad. We took this client through a proprietary process we call the Launchpad, including exhaustive research, strategic planning, and identifying specific opportunities.
This exhaustive discovery process left no stone unturned. It included a complete keyword and optimization process, entailing a deep dive audit to determine which keywords would be most effective for the business. Coming out of the process, we determined a few key priorities for our work together — and started implementing the plan.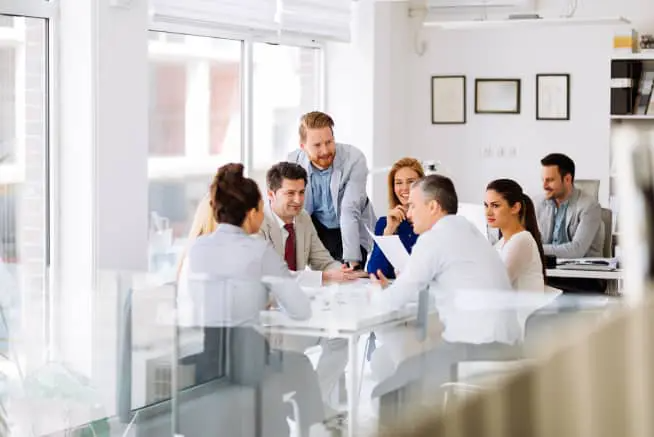 Website Revamp: Focus on Keywords
Prospects don't find a company by accident; they find it with intention. We carefully researched keyword opportunities to ensure they represent the information that the core target audience is looking for. Each page on the client's website was optimized for an appropriate target keyword to help the page rank high in search results — but that wasn't the end. SEO should never be looked on as a "one and done" task. It's an ongoing, carefully deliberated process that requires a commitment to optimization and content creation to succeed.
Taking an Iterative Approach
Time was of the essence for this client. Rather than gradually building a complex multi-page website that could have taken weeks or months to perfect, we built out the site in stages. New site features as well as content were introduced with a consistent cadence, with content distributed across a range of channels. Deciding where it should live is as important as what it should say. As always, it's about the needs and expectations of the target audience.
Making the Site a Consistent and Vital Source of Information for Prospects
For this client, content production was key. Together, we developed a consistent schedule of high-quality content that framed them as the experts they are. Content included:
Thought leadership
Blog posts
Vlogs
News
Refreshing older content
All of this was managed with a comprehensive content calendar — and the right tools for the job.
Handling the Growth Surge for B2B Startup
This multi-pronged strategy enabled the startup client to accomplish a surge of growth (pipeline, site visits, brand awareness, prospect intent) in a short amount of time — and then the scaffolding to sustain the momentum. When prospects in this space are looking for a partner, educational content is key. They are likely to perform hours of research before ever reaching out to a salesperson. By anticipating their prospects' needs, our client was able to provide relevant, helpful content at every stage of the buyer's journey.
The Results
Less than a year after launching the company's new brand identity and business focus, our client was well on its way to becoming a $100 million juggernaut in its industry. This was driven by expansive growth in their pipeline, which was the result of a consistent commitment to content creation and publication.
Working together, we drove increasing levels of organic traffic from content targeted at the company's optimal target audience. The results were staggering: see the SEO-driven jump in website traffic. Their content made them a trusted voice in the space, boosting their online rankings and capturing the attention of their prospects. And all of this took place within a quarter of their campaign launch.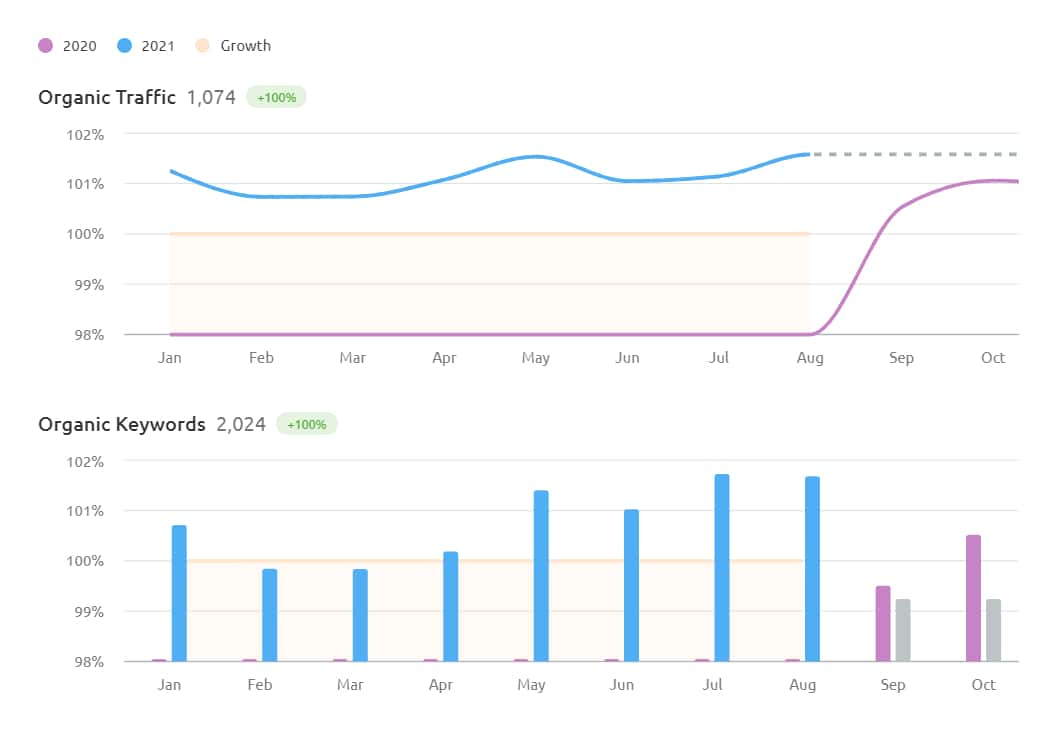 Speak with a digital growth expert