PIVOTING YOUR BUSINESS
Sometimes Survival Means Changing Course.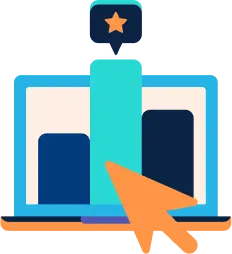 "Our industry has been in decline for several years."
"We're losing grounds to our competitors."
"Changes in society and/or technology have been hurting our business."
Assess
The first, and sometimes hardest question is WHY is a company in need of a pivot? Where have those customer dollars gone? What has changed in the world around us?
Adapt
How can we adapt to new trends that are affecting us? What new products or services do we need? Will our brand need to adapt to win or win back customers?
Execute
Launch the new products and/or brand energetically and aggressively. Let the world know that you are back with a vengeance.
Death by
a Thousand Cuts
In a rapidly changing world, even the most stable companies (and industries) are subject to some market volatility. The evolution of society and the increasing adoption of technology in all aspects of life can bring down even the largest companies. Many businesses find themselves faced with a choice: die the death of a thousand cuts or pivot. If you want to prevent your business from a slow decline, it may be necessary to make a big change. The following are typically needed to maintain or accelerate a company's growth:

Deep Market Analysis / Competitive Analysis
In a world where most economies are in a continual state of growth, the dollars lost went somewhere. Can you enter that market?

Penetration of New Markets
Entering new markets typically requires new products or services, if not also a message that establishes credibility and presence as a new bran
Brand Refresh
Most markets suffer from the "shiny object factor," in which customers follow the newest thing. Sometimes that new thing is a simple update. Other times, it may be necessary to prove a company has evolved and adapted.

Brand Refresh
If nobody is paying attention to your message, either get a new message or find new people to target with your old one. Either way, the perception of your company will change.

Thought Leadership
In the modern world, people trust experts, even if those experts are self-professed. Whoever publishes the most credible content that supports your customers' needs is the winner.
How to Plan Your Q1 Marketing Strategy
The new year is almost here and with it a new quarter. With a fresh budget and a new calendar of...
What is RevOps and How It Can Benefit Your B2B Company
What is RevOps? Revenue Operations, also known as RevOps, is an automated business process that...
The Why, How and What of Becoming a Thought Leader
If you're an expert, a leader of a company or a department, an entrepreneur, an innovator, or all...
Building Your B2B Company's Content Creation Engine
In the B2B space, having a solid, holistic content strategy has never been more important for...
How to Implement the Sandler Sales Methodology in HubSpot CRM
We're going to tell you a true story: A business we work with — let's call them Company G — came to...
B2B Instagram Strategies: How to Tap the Untapped
When it comes to social media, there's a commonly accepted opinion that different platforms are...
Account Based Marketing: How to Gain the C-Suite's Support and Trust
As your company's business strategist or senior sales person, you've recently had a lightbulb...
21 Best B2B Lead Magnets Examples (That Aren't eBooks)
Getting a B2B sales prospect's attention is both an art and a science. Chosen well, B2B lead...
Promote Your Nonprofit With the Google Ad Grants Program
Google Grants Program Benefits Deserving Nonprofits Here is a modern conundrum.
"From Day One, New Perspective asked a lot of questions and did a lot of research. The team had a strong desire to immerse themselves in our company and the industry in order to add maximum value to our efforts. They consistently come to the table with relevant solutions to help meet our goals. Their natural curiosity and the"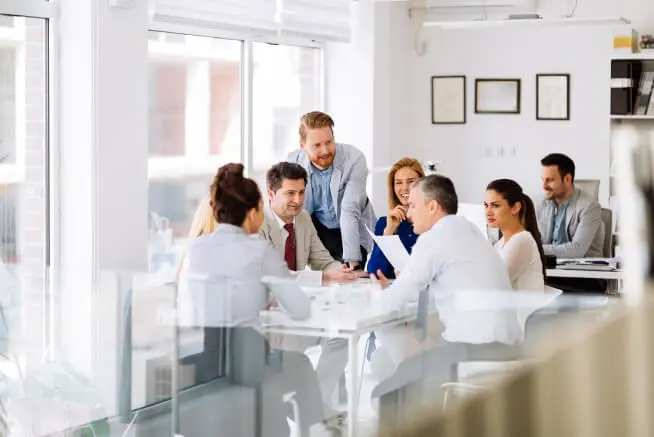 If Nothing Changes,
Nothing
Changes

.

The only constant in the universe is change. The question is, are we initiating the shift or just letting it happen? It's time to take control of the changes in your industry and your business. A high-level examination of your market and your place in it is a good start. Reach out to us. We're ready to help you with pivoting your business.