New Perspective Becomes a HubSpot Platinum Partner!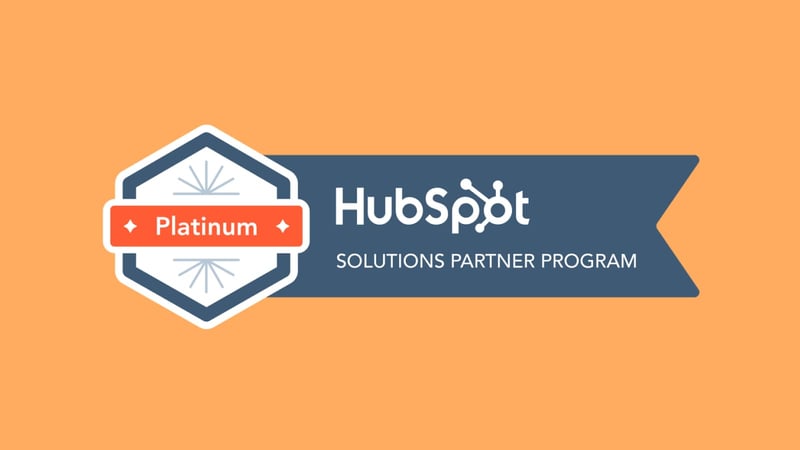 As digital marketing continues to evolve, so do we. At New Perspective, our mission is to continually find ways to improve, keep up with the latest trends, and help businesses boost their online presence.
So we're proud to announce that after years of producing results for our clients, we have officially become a HubSpot Platinum Agency Partner!
We are thrilled about this announcement and feel honored to be a part of this group of elite agencies.
Want to learn more about HubSpot's agency partner program and what it means to be a HubSpot Platinum Partner? Read on!
"Excellence is not a destination; it is a continuous journey that never ends." — Brian Tracy
What Makes a HubSpot Platinum Partner?
Since 2006, HubSpot has been the world's leading inbound marketing and sales platform. More than 60,000 customers in over 100 countries use their services to attract, engage, and delight clients.
Its all-in-one platform includes social media monitoring, email marketing, blogging, and more. Their headquarters are based in Cambridge, MA, with offices in Dublin, Ireland, Sydney, Australia, and Portsmouth, NH.
To expand their efforts and help businesses take advantage of everything HubSpot has to offer, they work with marketing agency partners all over the world—including us at New Perspective.
HubSpot has a unique four-tier system that rates agencies based on their success with the platform and the number of clients they manage monthly. The four levels include Silver, Gold, Platinum, and Diamond.
To become a HubSpot Platinum Partner, agencies need to average around 18-40 client accounts.
Other metrics that are taken into account include:
Overall inbound marketing success, such as lead generation and revenue
New client acquisition and retention
Customer Happiness Indicator (CHI)
Out of more than 3000 HubSpot agencies across the globe, only 1 in 20 become certified Platinum.
How Will This Allow Us to Better Serve Our Clients?
Becoming a Platinum Partner is hard work, and HubSpot is continually raising the standards of their training.
It's not enough to just sign up for the HubSpot platform. Month after month, we have proven ourselves by using HubSpot to its full potential to attract visitors and convert them into customers. We continue to use HubSpot's training tools to better our team and to adapt to the changes in the digital marketing landscape.
When you partner with us, rest assured that your business is in good hands. Getting certified Platinum guarantees our clients that they're getting service from some of the most highly trained digital experts in America.
One of the privileges of being a Platinum Agency is gaining exclusive access to the latest HubSpot products. It gives New Perspective the ability to provide your team with the best tools and technology to help you reach your goals.
Another bonus to being a Platinum-certified agency is getting invited to the top inbound conferences in the world and meeting marketing influencers. We'll keep each client up-to-date with the latest insights and inbound marketing strategies.
We're excited to start using the benefits of this Platinum status to help our clients reach new heights. New Perspective is looking forward to crushing our customers' goals and eventually stepping up to Diamond status.
How Can We Help You?
New Perspective is committed to growth. Our team is constantly striving to learn, adapt, and to do better for our clients. Can our team help your business? Take a look at our About page to meet our team—and reach out to us to start a conversation.