How to Choose a Carbon Offsetting Partner for Your Business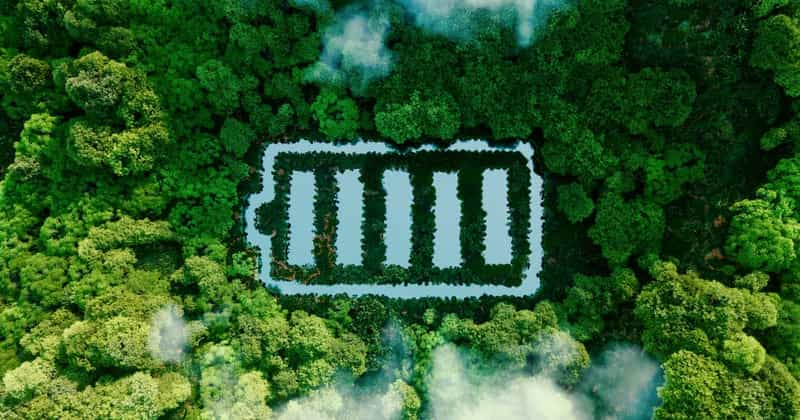 No matter the focus of your business, nowadays you are probably thinking about the lasting impact it has on the environment, since the business sector is at the helm when we talk about greenhouse gas emissions. As pressure rises for organizations to become more sustainably-minded, it can be hard to know how best to reduce your company's carbon emissions and mitigate global warming.
Offsetting carbon is one way to do this, but there are so many organizations offering offset services that it can be difficult to choose one to partner with. So, we had to ask: What are the best carbon offset services for businesses?
Keep reading to find answers to the questions:
What is carbon footprint and what is carbon offsetting?
How can you be sure you chose the best carbon offsetting partner?
Is it an effective tool for reducing the business's impact on the planet?
Also, we'll share with you what some of the carbon offsetting limitations are so that you know how to mindfully navigate through this space.
Facing your carbon footprint
What is carbon footprint
Essentially, a business' carbon footprint is the total amount of greenhouse gas (GHG) emissions produced from the manufacture, use, and lifespan of its goods or services — including carbon dioxide, methane, and nitrous oxide. Once emitted, these and other gasses remain in the atmosphere, trapping heat and triggering global warming. The term carbon footprint was, ironically, coined in 2004 by British Petroleum (BP) in their "carbon footprint calculator" campaign promotion.
What is carbon offsetting
Carbon offsetting is a way to mitigate the damage: a business or organization (or a person, for that matter) can purchase enough carbon offset credits to equal or exceed their carbon footprint. The revenue from carbon offset purchases is used for environmentally friendly investments and projects.
Some examples of those projects include: green computing technologies, planting trees, projects that use carbon capture and storage, capture methane generated in landfills from waste disposal, airline operators that optimize flight paths with AI to minimize creation of contrail clouds, farmers that grow crops using technology and techniques to maximize resources and reduce waste when growing crops, etc.
Steps to take before deciding on a carbon offsetting partner
Calculating your carbon footprint
Before you get started with a carbon offset initiative, you need to know what your carbon footprint is. Among the many tools available to help you calculate this is the GreenHouse Gas Protocol, a global accounting standard that helps organizations measure and manage emissions and pinpoint emissions sources.
The protocol divides emissions into three scopes:
Scope 1: direct emissions from sources an organization owns or controls.
Scope 2: indirect emissions from electricity, steam, heating, and cooling resources an organization buys.
Scope 3: other indirect emissions that come from an organization's value chain.
For personal carbon footprints, great carbon footprint calculator can be found on the EPA website.
First, aim to reduce emissions, then aim to offset
Once an organization has calculated its emissions and identified the sources, it can develop a sustainability strategy to reduce emissions where possible, and add other sustainability measures and goals. That's where carbon offsets come in: for emissions that can't be reduced directly, this is a way to mitigate their harm.
Finding the right carbon offset partner
There are quite a lot of variables to consider when choosing carbon offset projects to ensure they align with your company's values and sustainability strategy:
Project location: While reducing a tone of carbon in place has the same impact as reducing a tone of carbon somewhere else, supporting social impact projects and funds is going to have a great local effect.
Sustainable Development Goals: Ideally, the carbon offset projects you support should deliver value beyond compensating for your carbon emissions.
Emissions avoidance vs. carbon removal: Supporting projects avoiding further emissions will remain crucial for decades, and your company should consider gradually increasing support for high-quality stable carbon removal projects.
Project length and permanence: If your emissions are coming from the combustion of fossil fuels that had been stored for millions of years, it's only fair to consider offsetting your emissions equally.
Portfolio diversity and freshness: Rather than supporting a single carbon offset project, you can support a range of projects through a portfolio approach.
With this in mind we've chosen 6 diverse carbon offset partners that work with B2B companies. See if any are right fit for your business.
Ecologi's structure for businesses is the Climate Positive Workforce. Essentially it means that you capture or offset more carbon than you produce with your daily activities. When you partner with Ecologi, you'll be offsetting your employees' entire carbon footprint and their business travel while planting trees for every employee.
Purchases support projects like forest restoration, renewable energy, clean cookstoves, and clean drinking water. Also, when you purchase a carbon offset program from them, trees are planted as a bonus.
Typical cost: $6 per 1,000kg of CO2
Climeworks has the only existing commercial direct air capture machine. Although several other companies aim to commercialize direct air capture systems or DAC (e.g., Carbon Engineering, Global Thermostat), Climeworks is the furthest along in the market process, selling to a comparatively small market in high-cost CO2.
Climeworks has built 15 DAC machines and switched on the world's first large-scale plant back in 2021. For every 100 tons of CO2 captured from the air, 90 tons are permanently removed, and only up to 10 tons are re-emitted by the DAC machines.
Typical cost: Evaluated after contact
According to 3Degrees, it is the leading North American carbon specialist. It offers a variety of services including decarbonization, consulting, carbon credits, renewable and green energy, green tariffs, and more. 3Degrees is also a Certified B Corporation which means they are held to a high standard when it comes to social and environmental performance.
3Degrees develops carbon offset projects that are third-party verified and adhere to one of the following global standards, Climate Action Reserve, American Carbon Registry, Verified Carbon Standard, or Gold Standard.
Typical cost: Evaluated after contact
Terrapass customers offset roughly the same amount of carbon as planting 7 million trees. They offer a carbon balanced business plan (monthly subscription), business offsets, flight offsets, a business festive bundle, and a business gift of terrapass. Purchases help fund carbon offset projects including farm power, landfill gas capture, clean energy from wind power and abandoned coal mine methane capture.
Typical cost: Terrapass offers 5 business carbon offset options which work out to approximately $16.99 per 1,000kg of CO2 offset.
Paying.Green is a global climate action organization that raises funds in order to purchase and retire selected carbon offset credits at wholesale prices. They have constructed wholesale pricing, tax-exempt, not-for-profit, transparent governance structures that disrupt the traditional carbon offsetting industry.
Their goal is to become the world's largest people-powered carbon emissions offsetting community.
Paying.Green offers three subscriptions for businesses looking to achieve their climate goals:
Carbon Easy™: Price is dependent on type of business and number of employees. This subscription is based on your team size and involves reducing the emissions you can and offsetting what you can't.
Carbon 360™: Price is determined after initial contact. This subscription offers businesses the option to decarbonize and transition to Carbon Neutrality or Net Zero status.
Climate Smart Payments: Price is determined after initial contact. In this subscription, you partner your business with Paying.Green, which engages your customers to buy and retire carbon credits.
Typical costs: From $50 (for up to 4 employees) to $950 (for up to 250 employees) per month
Clear offers lots of business carbon offset options, including direct carbon offsets, business vehicles, offices and factories, business internet, raw materials and manufacturing, waste disposal and recycling.
You can download their free QAS-Certified Business Carbon Footprint Audit Tool and take the process offline until you're ready. They offer the option to make your purchase carbon-neutral, 50% carbon negative, 100% carbon negative, or 200% carbon negative.
Typical cost: $18.99 to $25 per 1,000kg of CO2
Why are carbon offsets important?
The main argument against carbon offsets is that they don't reduce overall emissions. A newly-planted tree can take as many as 20 years to capture the amount of CO2 that a carbon-offset scheme promises.
According to Greenpeace, we would have to plant and protect a massive number of trees for decades to offset even a fraction of global emissions. Even then, there is always the risk that these efforts will be wiped out by droughts, wildfires, tree diseases, and deforestation.
Also, there's the issue of climate colonialism: it's cheaper to set up offsetting projects in the Global South, which means that they may come at the cost of Indigenous Peoples' rights, or they may be on land that would be better used for meeting local community needs.
So, instead of substituting offsetting carbon emissions, we should instead cut the emissions directly at the source. The thing is, offsets are cheap at the moment. If prices are low, offsets won't generate enough pressure to get an individual or government or business to change their own carbon-intensive behavior, and in fact may simply grant them license to keep doing what they're doing. That might be one of the reasons why companies haven't substantially reduced their carbon emissions so far.
Work with a sustainability-focused B2B marketing agency
Carbon offsets are a good place to start or to add to your organization's sustainability goals, but to achieve net-zero in the long term, we must not rely solely on them.
At New Perspective, we have partnered with Ecologi and have become a carbon-positive marketing agency. Thanks to our partnership - we carbon offset all employee costs and travel to company meetings by planting trees. Again, choosing the right partner depends on many factors, so make sure to explore all of the options - this is what worked the best for our case.
Need help getting started with your sustainability business plan or help with choosing the right Carbon Offsetting partner? Reach out and one of our sustainability marketing experts will help answer all of your questions.