Top Cannabis Social Media Networks to Grow Your Business and Brand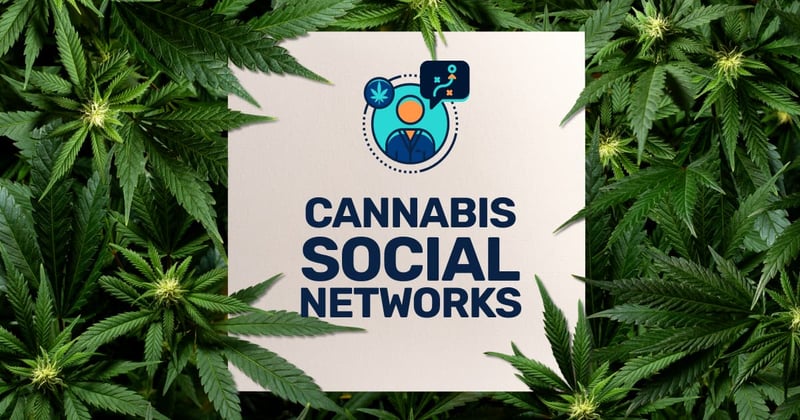 The cannabis industry is booming. Cannabis sales alone are forecast to reach $32 billion in 2022. No doubt, cannabis and hemp-related companies need to engage with an ever-expanding audience of customers, advocates and businesses. But they need to do it safely and legally. Cannabis social media networks — social media platforms dedicated to cannabis businesses, consumers, and other professionals — are the solution.
New entries to the cannabis social networking arena seem to arrive nearly daily. But we picked four social platforms that provide a depth and breadth that make it easy to network — and avoid the minefield of outdated policies facing the industry right now.
Each has its own flavor, strengths, and purposes. But all are shaping the new cannabis culture, boosting the industry, and expanding the community. Join them to:
Network, find investors, and grow partnerships
Recruit and land skilled talent
Educate, inform and share company and industry news
Create a stigma-free space for discussion
Drive engagement with your target audience
Generate B2B leads and make B2B sales
A word on safety:
Posting on Facebook, Twitter, Instagram, YouTube, LinkedIn and other platforms can subject you to accidentally being banned or having your account shut down for simply using a term like cannabis. (In many ways, the rest of the world is still catching up.)
It's not that the terms are illegal — it's that mainstream social networks have yet to update their algorithms on permissible use, while cannabis social networks stay on top of the shifting regulations.
So in terms of building brand awareness, driving engagement, networking, building partnerships and finding talent, it's a best practice to establish a presence on these cannabis-related social networks as well.
Free Download: Cannabis+ Marketing Bundle
6 Top Cannabis Social Media Networks for B2Bs
1. Leafwire
Leafwire is the cannabis economy's own version of LinkedIn. Founded in 2016 and launched in 2018, the platform's mission was to connect investors with cannabis companies looking to raise capital. As a purpose-built safe space for the cannabis sector, it keeps growing: as of July 2021, it had 40,000 members representing some 18,000 companies.
Leafwire has become the go-to platform for building professional connections — with investors, entrepreneurs, and a broad network of like-minded cannabis industry players — from growers to finance, tech, dispensaries, shippers, and marketing. Its Green Pages directory is a great way for companies to get seen, and it's got a dedicated job board for cannabis-related roles.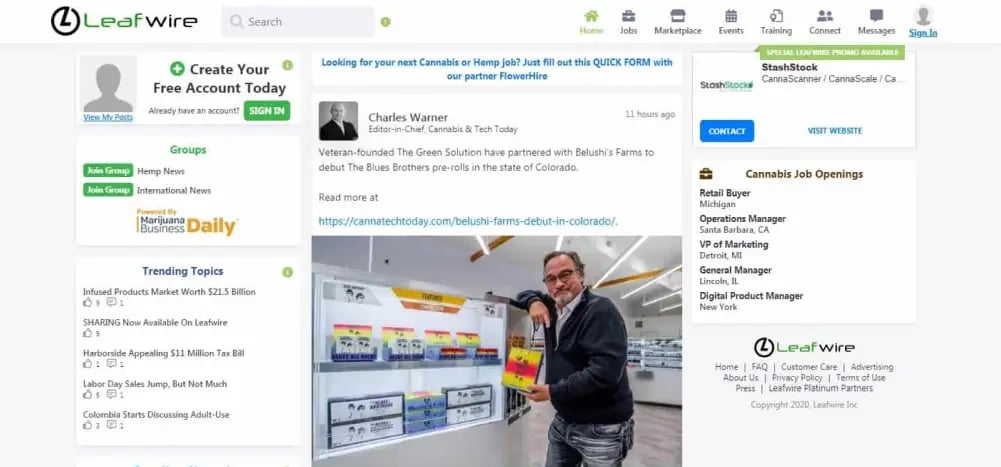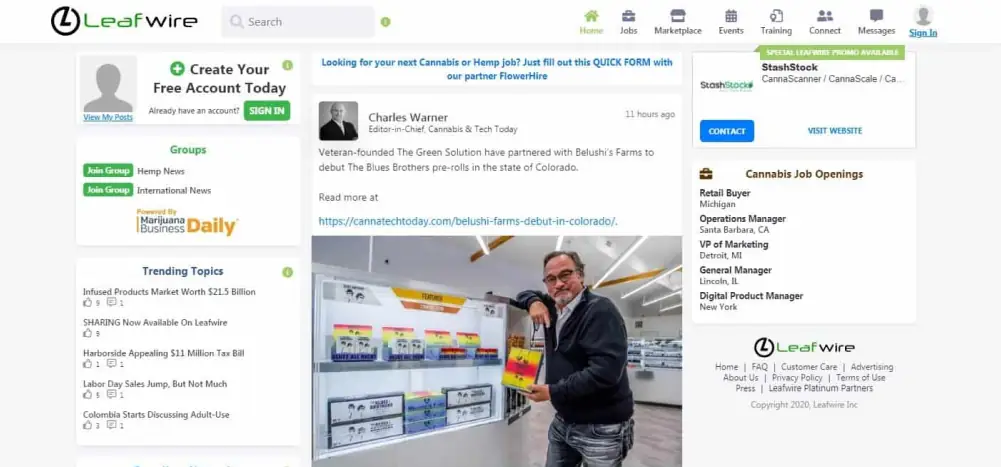 Using Leafwire
Entrepreneurs and investors can create profiles outlining their investment preferences, needs, and professional experience. Company profiles include details on products and services.
Companies and investors can search for each other using helpful filters such as size and stage of raise, company location, and company type. For investors just getting started who want to learn about the industry, there's also tons of news and information.
Leafwire's jobs board posts listings in cannabis- and hemp-related roles, searchable by role and by location. It's free for job seekers, making it a great resource for building up your workforce.
2. MjLink
MjLink network was launched in 2013 and has become one of the largest social platforms used in the cannabis industry, accessed each month by people from more than 120 countries. With 2.5 million users across multiple channels, MjLink makes it easy to connect with other cannabis entrepreneurs.
Since this is a site for professionals looking to make connections with other businesses, marketers, product manufacturers, and a wide range of other cannabis entrepreneurs. No matter how you're connected to the cannabis industry, this social network is rapidly becoming a must-do.
Using MjLink
Once you've created a profile, you're set for networking via posting videos, news feeds, and directory listings. On MjLink you can share industry info with other professionals or advertise your business and reach out to your targeted audience. The platform has great events and features to boost growth and marketing, such as its MjMicro and MjInvest conferences — invitational forums and pitch fests that connect cannabis companies with high level investors.
MjLinkTV is like YouTube for the cannabis industry, packed with on-site videos as well as interviews with execs and investors. It's also got a comprehensive news site that's tailor-made for industry developments and press releases (if something big is happening in cannabis B2B, chances are you'll find it here).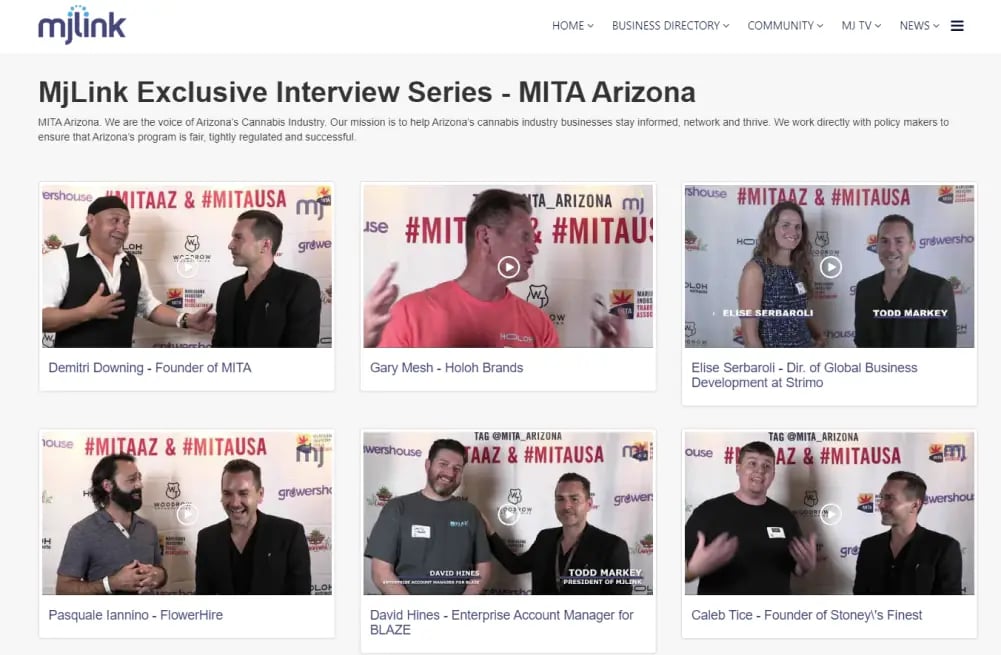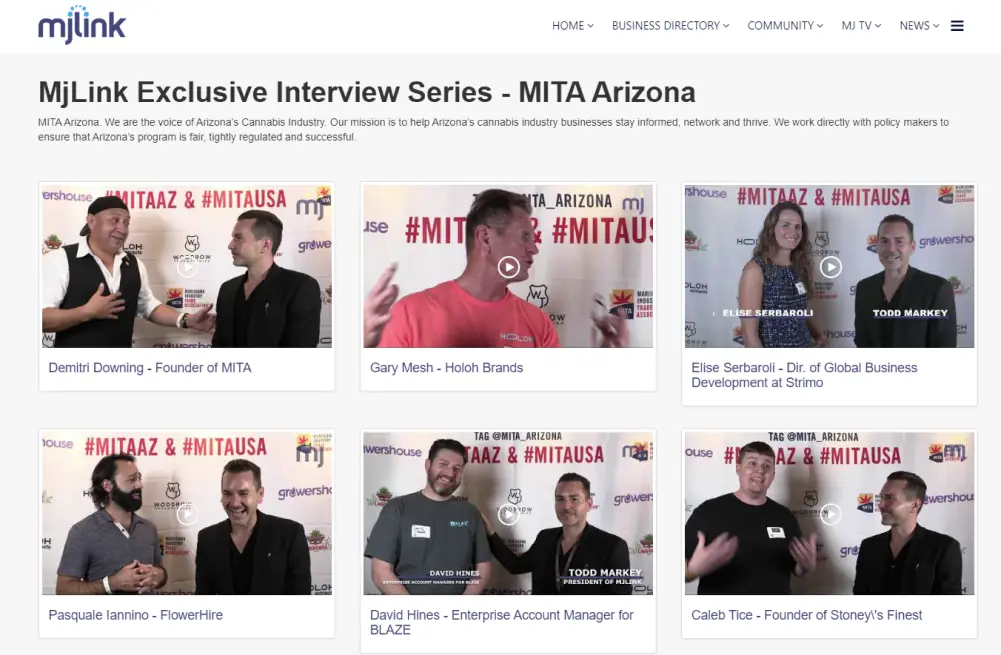 3. WeedLife
WeedLife is part of the MjLink network — and it's become a massive social platform for all things cannabis. While it's not solely dedicated to B2B, its prominence in the cannabis world has made it increasingly popular among cannabis businesses who want to extend the reach of their brand. Like Facebook, it's seen an explosion in business accounts. If you want to be a part of the conversation, create a page here.
WeedLife has its own news network — Weedworthy — that keeps track of cannabis and hemp news from around the world, from business and innovation to research and regulations. The whole site is exceedingly user-friendly and scrollable — making it easy for people to spend plenty of time on it, and the array of podcasts, videos and posts is constantly changing (and growing).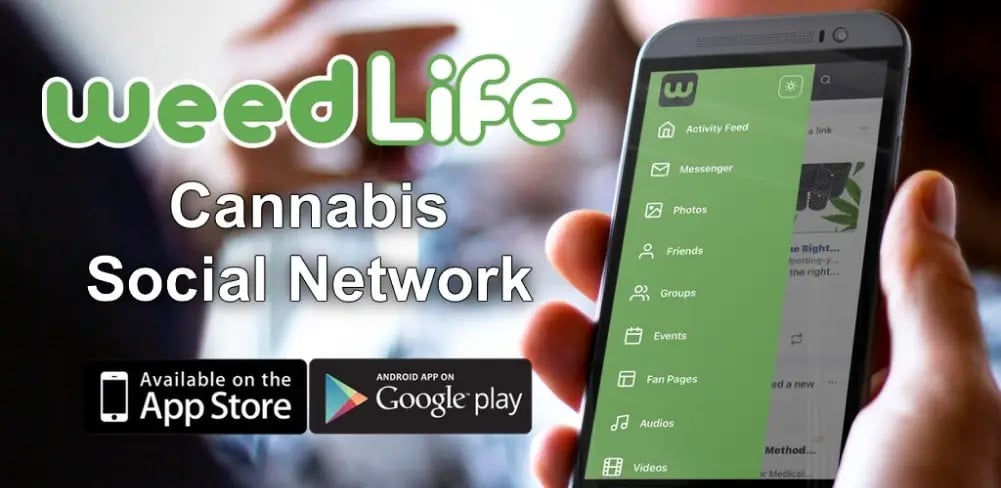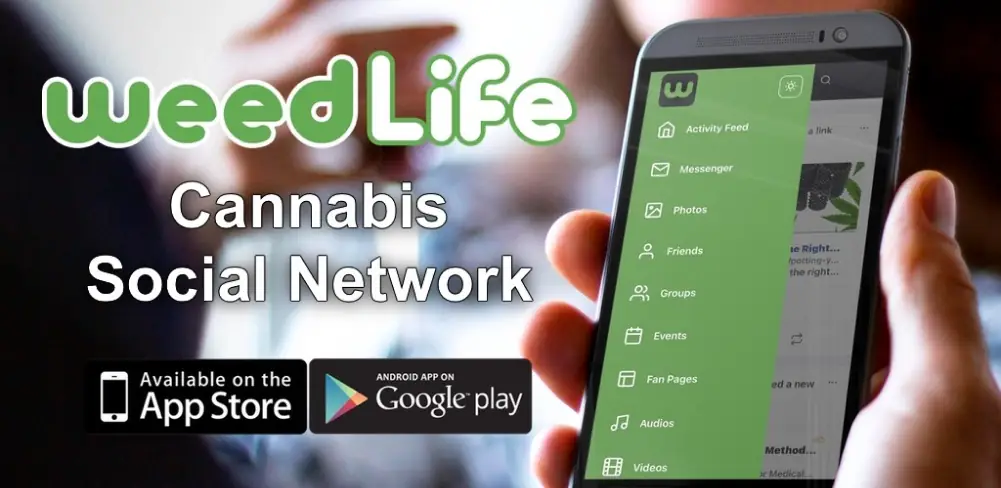 Using WeedLife
Creating a business profile is simple (you can also create a personal profile). To join, you either register on WeedLife directly or link your account to a social media platform you are already using, like LinkedIn, Facebook or Twitter.
You can browse content, search for other companies and brands, participate in discussion forums, join group chats, and download your own content. A new mobile app makes it even easier — now available in 39 countries.
4. Ganjapreneur
Ganjapreneur is a digital trade journal, newsletter, and educational resource for the cannabis industry. Since 2014, their mission is to deliver succinct, reliable coverage of issues affecting cannabis business owners on a daily basis.
Ganjapreneur provides essential daily news and insights to cannabis entrepreneurs, investors, and industry participants. The website also hosts an industry-leading podcast, conducts interviews with cannabis experts, distributes press releases for cannabis companies, and offers a variety of ways for cannabis-focused brands to reach a wider audience.


Using Ganjapreneur
All of the news and educational content on the website is open to the public, but to create a business profile, you have to select either Verified ($95), Standard, or Featured profile. A one-time verification gets you listed in your category below active subscribers, with a simple no-frills profile and no additional features.
Standard profiles include a simple description of your business and a link to your website, and are displayed above inactive subscriptions in your category. Standard profiles only appear in their category, and do not get featured on the homepage.
A featured profile includes your logo, customizable descriptions of any aspects of your business that you want to highlight, a custom call-to-action button, and a dedicated inbound contact form that industry professionals can use to get in touch with you. Featured profiles are also highlighted on their homepage and throughout the website.
5. Clubhouse
Clubhouse is the new social audio app that hosts live, real-time speaker sessions in "rooms" on iOS and Android. It's exploded since its inception — from 1,500 users in May 2020 to 10 million in February 2021. There are a number of active rooms focused on the cannabis industry, such as "The State of Cannabis," which often features industry leaders and elected officials.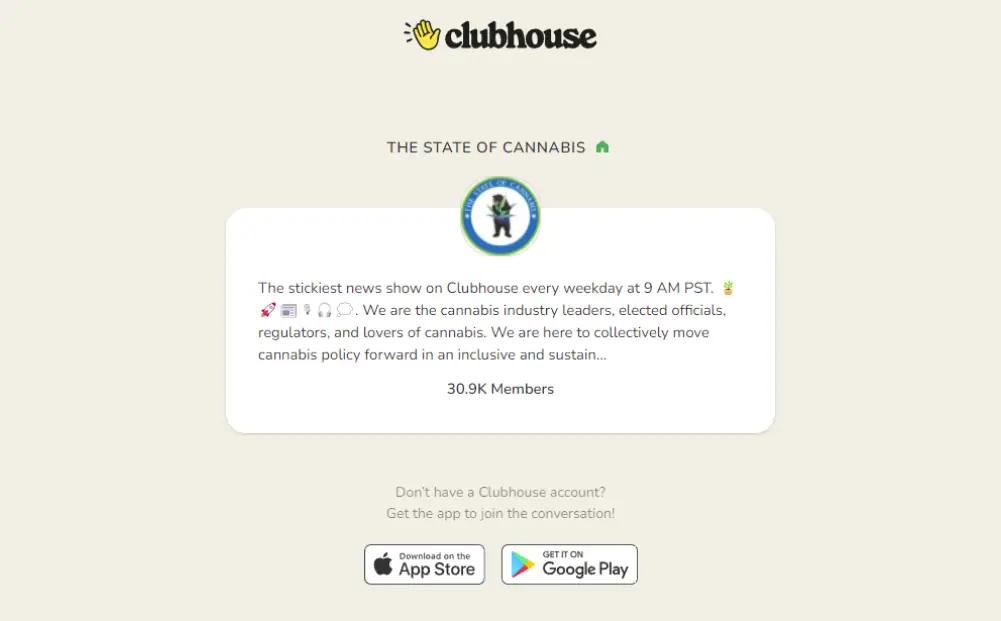 Not only are Clubhouse's rooms a great place to network, they're highly effective when it comes to presenting your own expertise and thought leadership, as there are plenty of opportunities to answer questions and weigh in on key issues. It's a good way to find out what's in the air, so to speak — and what people care about. Two other notable rooms:
6. Reddit
Reddit is a vast, active network of hundreds of communities, including some fantastic cannabis subreddits, and unlike Facebook or Twitter, it doesn't impose any restrictions on cannabis discussions.
Test out these threads:
r/weedstocks focuses on everything happening in cannabis investing, and is filled with new on and for B2Bs and well as consumer businesses.
r/cannabisMSOs is packed with discussions and news regarding stocks and trading for U.S. MSOs (multi-state dispensary operators).
r/weedbiz is all about news and jobs in the cannabis industry — and a good source for future employees.
The Best Cannabis Social Media Strategy: Just Be Out There
In any industry, you need to build a social media strategy that works for your needs. But the bottom line is that you do need to be on social media. To best get your brand seen and heard as a cannabis B2B, consider establishing a strong presence on these cannabis social platforms: that's where your market and target audience are spending a lot of time. In terms of supporting the cannabis marketing, industry, and understanding the culture, these channels are way ahead of the norm.
Should you also be on mainstream social networks, such as Facebook, LinkedIn, or Twitter? Yes: we recommend it. But make sure you have a smart plan for dealing with the potential risks.
We're paying a lot of attention to what's happening in the cannabis B2B space, and we'll keep sharing our recommendations and strategies. If you're looking for a partner to help you get started, New Perspective can help. Contact us to begin your cannabis marketing efforts today.
Free Download: Cannabis+ Marketing Bundle
Looking to grow your cannabis business and stand out in the crowded marketplace? The Cannabis+ Marketing Bundle has got you covered! This comprehensive content offer is packed with the latest strategies and tactics for building a successful cannabis brand, including social media marketing, email campaigns, SEO, and more.
With expert guidance and insider tips from industry professionals, the Cannabis+ Marketing Bundle will help you navigate the complex world of cannabis marketing and take your business to the next level. Download now and join the growing community of successful cannabis entrepreneurs!