High-Tech Startup CHASM Launches Digital Transformation and

Triples Leads

in Under 90 Days.
CHASM Advanced Materials, Inc.
Chasm Technologies is a manufacturer of carbon-nanotube-based printed electronics and energy storage material solutions.
Industries
Manufacturing, High-Tech Materials, Robotics
Headquarters
Canton, MA
Services we provided
Redesigned Website, HubSpot CMS Integration, Demand Generation Plan
A NEW PERSPECTIVE SUCCESS STORY
The
Future

of Technology

The next generation of mobile devices, vehicles, appliances, and machines of all kinds demand more capable and versatile materials solutions to guarantee reliable, next level performance.

CHASM, a New England-based manufacturing firm, engineers and produces smart surfaces, flexible touch panels, conformable transparent antennas, electrochemical sensors, and transparent heaters—and that's just a sampling of what they offer.

If it all sounds incredibly high-tech, that's because it is incredibly high-tech. Chasm's engineering and product output represents key operating components on the outer edge of next-generation technological development.

Whether it's IoT-enabled tech, touch screens, or highly intelligent sensors, CHASM is creating market-leading products for technological use around the world.

How does a high-tech manufacturing startup with aggressive growth plans quickly build credibility and awareness with customers?
"
"We were trying to shoot the wings off a fly during a hurricane, from 1000 miles away, blindfolded… What really impressed me—while working with New Perspective—is their meticulous strategic process. They don't leave anything to chance. They make sure to precisely define who the customer is, how we can reach them, and what kind of messaging resonates with them. That really struck a chord with me."
JIM BOUDREAU
– VP, Marketing & Sales, CHASM Advanced Materials
The Challenge
CHASM Advanced Materials needed help in moving market perception of the company from advanced material consultancy to custom solutions manufacturer. This was a big leap to say the least, particularly given their tight timelines.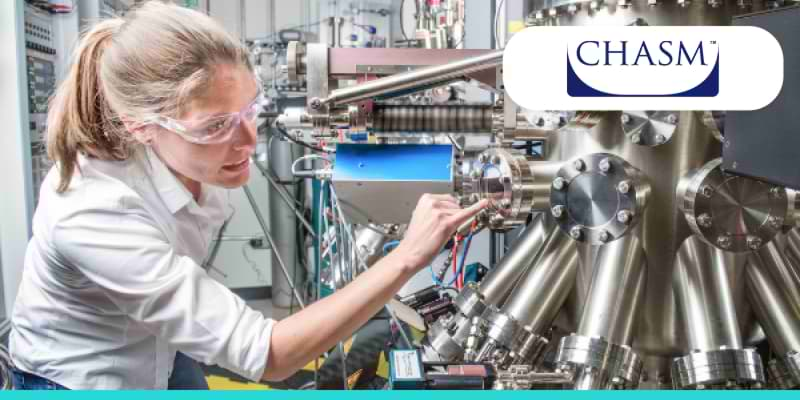 Marketing Strategy in Line With New Business Positioning
There was a compelling and immediate need to transform CHASM's market perception from industry consultancy to respected and reliable manufacturer of custom-made industry solutions.
A Highly Targeted and Relevant Website
CHASM's principal target audience is 20,000 engineers, designers, and product managers working for companies located around the world. CHASM required a customer acquisition strategy that shifted from an antiquated referral-based approach to a comprehensive demand generation plan.
An Organizational Commitment to Analytics and Reporting
As a "new company," CHASM needed additional resources to compensate for a lean staffing plan. Part of their knowledge gap included lead generation and tracking, as well as creative and business infrastructure support. New Perspective was there to help.
What Our
Partnership

Delivered:

New Perspective worked closely with the CHASM team on a detailed and exacting strategic process in order to better understand the company and its key markets and build a strong foundation for future growth. In so doing, we took any guesswork out of the process and set achievable and measurable goals to keep the growth plan on track.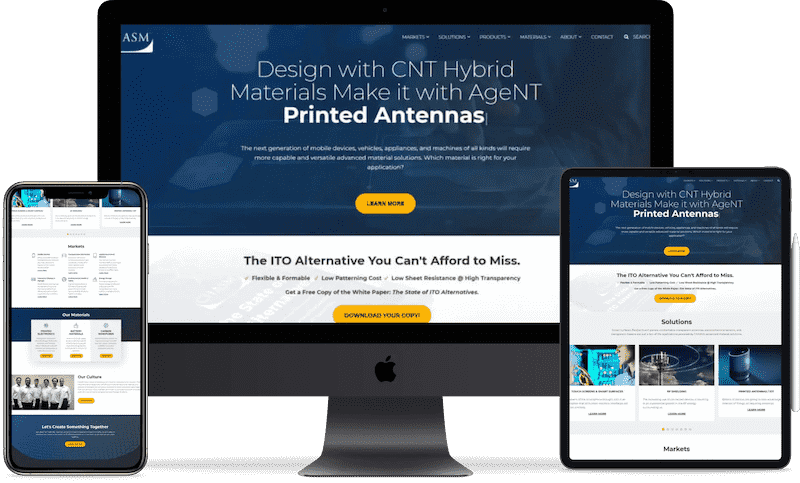 Successful Website Redesign
We Launched a Fully Redesigned and Modernized Website in Under 90 Days.
HubSpot CMS Integration
The new website was built on the award-winning Hubspot CMS, which features a gated pipeline management system to help curate and track CHASM's most promising business prospects.
Demand Generation Plan
Created a demand generation plan that far surpassed client expectations right out of the gate.
The Results
As a result of our efforts, CHASM met all of their goals. The new marketing stack was delivered in time for the largest trade show in their industry, helping the company generate more leads and booth visits than any other exhibitor—more than tripling their lead generation in support of their sales efforts.
Increased Credibility
CHASM was better able to define—and connect with—their highly specialized target audience.
Increase in website traffic
After launch, site visits tripled, bringing in more visitors (and more leads).
More qualified site visitors
Visitors to CHASM's site were more likely to be in their target market, which widened their prospect funnel.
Shifted brand perception
CHASM is now seen as being on par with leading industry manufacturers, giving them a big increase in credibility with target audience.

Innovative optical sensing company sees 5X lead generation growth
Digital transformation of your business starts now