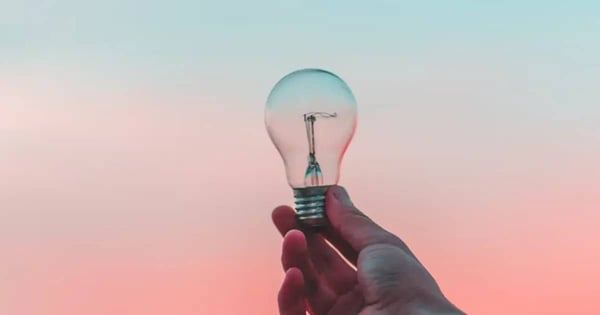 Link Building Remains Essential for Online Success
If you are somewhat familiar with SEO, you may think link building is a thing of the past. However, building high-quality links is more important than ever if you want your site to thrive. According to a recent Moz study, link building is the number one factor associated with higher search rankings. Neglecting to use backlinks can cause your site pages to have a short shelf life, or at least very slow growth. To understand why link building is so important to SEO, think of why search engines use links in the first place. There are two fundamental reasons:
1) To discover new web pages
2) To help determine how well a page should rank in their results
As a marketer, your goal should be to have your keywords appear in the top 10 organic results on Google. As this Moz graph illustrates, link building remains vital for survival.
10 Link Building Tactics to Practice
Convinced that you should continue to link build in 2016? Here are some link building tips that can keep you ahead of the curve this year.
1. Build Relationships
No matter what industry you're in, you have the ability to network and reach out to others. Start with niche-related communities. Building relationships will help you gain backlinks and introduce you to people who share your passions.
2. Ask for Backlinks
Sometimes there's no better way to get what you want than to ask for it. Ask for in-content links and make sure the backlinks come from a website relevant to your niche.
3. Writing Testimonials
This is a great way to help out another business and benefiting yourself simultaneously! List all the recent products or services you've bought or used recently. As long as it's not from an enterprise corporation like Amazon, there's a great chance you can get a link in exchange for a testimonial.
4. List Your Site in Trustworthy Directories
Getting your website listed with key directories can do great things for your business. It will attract new visitors for you, and search engines will be able to see your listing. Directories like DMOZ or Yahoo! Directory give you a chance to post a link to your website. They also make it easier for your business to get indexed with major search engines.
5. Start a Blog
If you write posts on a regular basis, your blog will gain authority in time as long as your content is useful.
6. Guest Post
Sometimes bloggers get writer's block. This is where your business can come in. There are many sites that will publish your blog or agree to have you guest blog for them. It's a win-win situation. Their blog stays current when a new article is posted and you can build links for your business. When guest blogging, be sure that:
a. The website is relevant to what your business is about
b. The article isn't a soft sell for your business
c. You post high quality copy
7. Discover Common Backlinks You Have With Your Competitors
When you research your competitors, you may notice that some of them share common links. The CBLT is a tool where you can enter up to 10 competitors and analyze their backlinks and sources. Don't be afraid to use the same links as your competitors.
8. Turning Your Mentions Into Backlinks
Think of this as leveraging your existing opportunities. Somebody already wrote something about you, but they haven't linked to your website. What do you do now? Contact the webmaster and ask him or her to convert that mention into a backlink. Need help locating all the mentions about you on the internet?
9. Recovering Dead Backlinks
Another tool to introduce to your business is the Link Juice Recovery Tool (LJR). Broken links to your website happen. The LJR will recover a list of the broken backlinks to your site. Then it will generate a .htaccess code which you can easily insert into your .htaccess file.
10. Finding the Most Relevant Link Building Opportunities
There are countless forums, blogs, and sites that you can place your backlink to, but it may be difficult to find them. The SERP research tool is designed to help you find relevant results.