How to Streamline Your Marketing Automation Tools

You love digital marketing because it's quick and efficient. For example, when you launch a pay-per-click campaign, you can immediately see your results. That's far more effective than guessing how many people threw away your mailer the moment they saw it. (Ouch!) Not to mention digital marketing is much more affordable than traditional marketing, which means you can try out dozens of different marketing methods. For instance, instead of blowing your marketing budget on a television commercial, you can explore segmented email marketing, social media contests, and A/B test landing pages.
But who has the time for all of that? Introduce marketing automation to your strategy. While this doesn't quite put your marketing on auto-pilot, it does make your life a lot easier.
Marketing automation cuts down on repetitive tasks, freeing up your team's time to be more creative. If you're looking to make your marketing more effective and get more bang for your buck, marketing automation is your answer.
How to pick the best marketing automation tools:
Grocery shopping at a supermarket just makes sense, but this is a relatively newer way of putting food on your table. Imagine a time when you'd have to visit a bakery to get your bread, butcher shop for your meat, and go into your garden for fresh vegetables.
That's a lot of legwork! Supermarkets cut down on the time it takes to get your shopping done. Fresh bread is right next to the produce. Walk a couple hundred feet, and you're in the meat section. Everything is in one place, instead of having to walk all over town.
The first thing you need to ask yourself is, What are your goals?
Is your weakness attracting leads or turning leads into customers? These two problems may need a completely different solution. If you're only bringing in a handful of leads per month, you won't get the full benefits of marketing automation. Remember that this software doesn't do your job for you; it simply makes handling massive numbers of people and tasks much easier.
Make your marketing automation tools a one-stop-shop.
Marketing automation can be a wonderful solution to simplify your marketing efforts, except it's pretty easy to go overboard. You use one tool to create emails, but you use another tool to queue up a week's worth of social media posts. How are you supposed to keep track of your results across multiple tools?
Do you want to figuratively wander around town all day to get the job done, or do you want a one-stop-shop to get the results you want? Using multiple tools not only makes your employees' heads spin, but it also drives up monthly expenses.
One of our favorite marketing automation tools is HubSpot, because it has everything our team needs without the hassle of logging in and out of different websites. If that's not enough, HubSpot has several Chrome extensions that make the job easier; you can publish, share, and engage with your customers and fans, all while perusing the Internet.
Did you know that most businesses that use marketing automation tools rarely use it to it's full potential? Don't throw your money down the drain. Invest in a tool that isn't a one-trick pony and take the time to train your employees how to use it.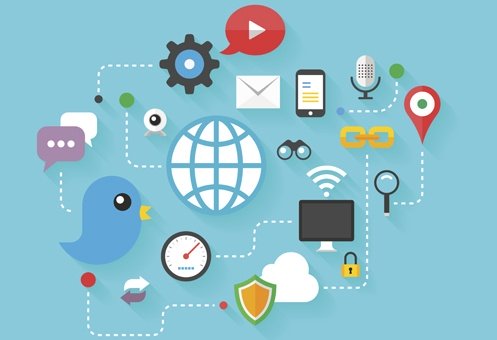 Measure your success.
No matter what line of business you're in, numbers are your best friend. Many marketers struggle when it comes to the number game. Using one marketing automation tool instead of half a dozen helps keep your numbers straight and allows you to keep tabs on multiple channels.
For example, HubSpot can show you how often your eBook was downloaded from social media, email, organic, direct, and pay-per-click traffic. And because HubSpot's marketing automation tools blend seamlessly with HubSpot's CRM (customer relationship management), you can follow someone's journey down the marketing funnel. This makes reporting a dozen times easier and helps you recognize which areas need a little more love.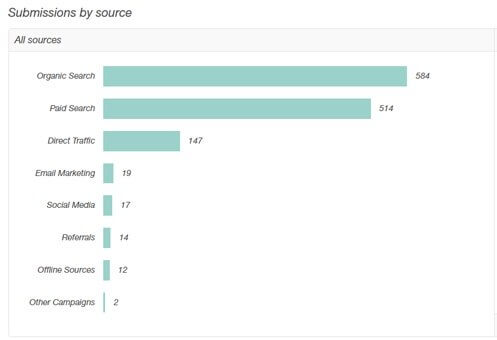 Cutting back on your marketing automation tools can be complicated. We help make this process painless. Contact us today to learn how we can help streamline your marketing efforts.