Wastebits: Waste Disposal Demystified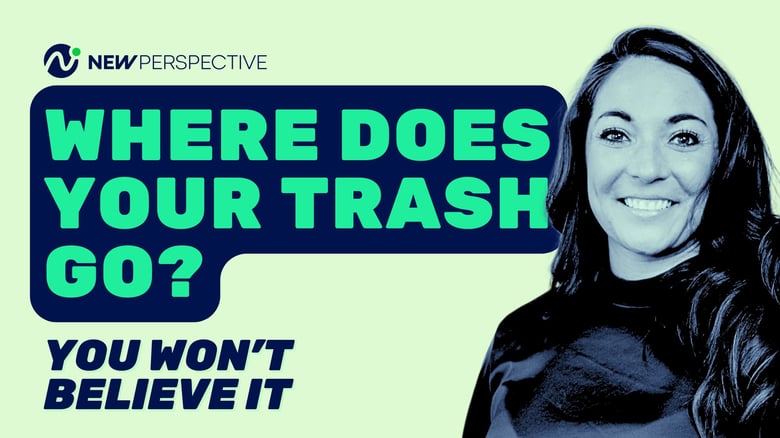 The waste industry is far more complex than you might think — and sustainability depends on its evolution. We talk to Melissa Puchalla, VP of Sustainability Solutions at Wastebits, about how the firm is helping drive better practices.
Wastebits online:
Watch the episode on YouTube
Listen on Zencastr
Interview with Melissa Puchalla, VP of Sustainability Solutions at Wastebits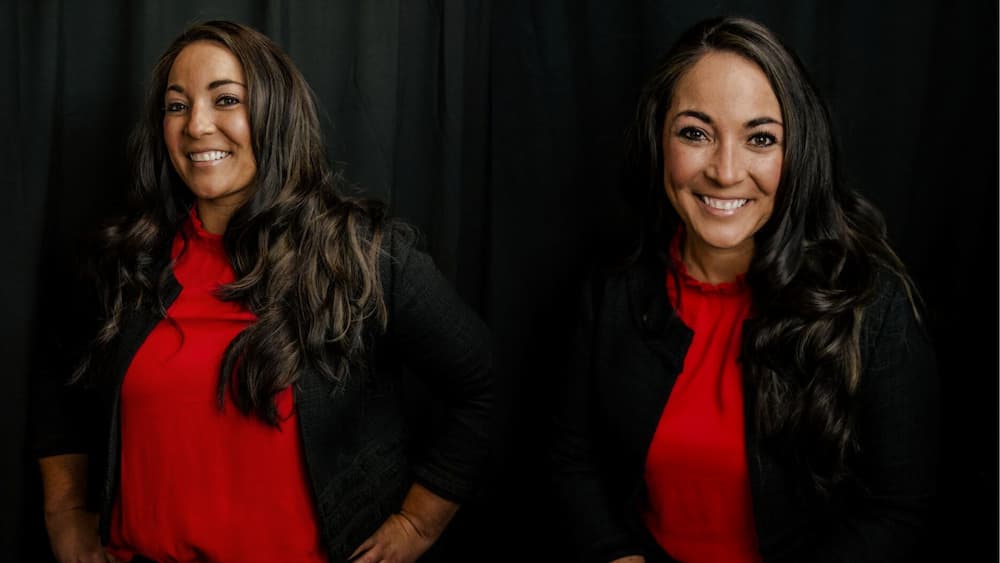 Dunja Jovanovic: Can you provide an overview of what Wastebits does, and why is the work of Wastebits important in the realm of sustainability?

Melissa Puchalla: Wastebits is a team of waste industry veterans who have accumulated over 30 years of experience. By actively engaging with the industry's challenges, they have developed a software-as-a-service program that addresses these issues.
Their program offers transparency and essential tools to various users, including haulers, waste brokers, waste facilities, and waste-generating companies. With their tool, waste management becomes more efficient, compliance is ensured, and workplace productivity is enhanced. Moreover, Wastebits goes beyond software by offering their customers expert guidance and support.
DJ: How does waste, particularly the types covered by Wastebits, negatively impact the environment? Could you elaborate on some specific examples?

MP: Improper handling of waste poses a significant threat to the environment, especially when we talk about hazardous waste — which requires regulation and reporting. Incidents such as train derailments and spills often make headlines, as they directly impact communities.
Wastebits plays a crucial role in promoting visibility and transparency by identifying the chemicals involved, determining appropriate waste destinations, and identifying businesses authorized to handle such waste.
While waste comes in various types, both hazardous and non-hazardous, the most substantial environmental impact occurs when it is mishandled. Moreover, there is growing interest in exploring ways to reuse waste, not only from a chemical or regulated waste perspective.
DJ: What is your opinion on whether people have sufficient knowledge and understanding to effectively manage their waste?

MP: I believe there is a misconception and confusion surrounding waste management. It's more complex than people think, especially when it comes to disposing of trash. When you put your trash out of sight, out of mind, you don't know where it goes afterward, whether it's from your home, place of business, or workplace.
This lack of awareness is a common misconception. Now, companies are being compelled to become more educated and responsible about the waste they generate and what they choose to do with it. I appreciate the role of regulations, mandates, or initiatives in creating the trickle-down effect.
They hold companies accountable for their waste management practice. People often don't know where to properly dispose of their waste or how to make informed decisions. Many companies are realizing that they may need to transport their waste across state lines or even countries for processing, which is something they had yet to consider before.
DJ: In what ways is Wastebits working to mitigate the environmental impact caused by waste? What initiatives or strategies does the company employ?

MP: Primarily through transparency. We believe in providing companies with the ability to see the waste being handled, where it's being disposed of, and how it's being managed. This empowers companies to be more involved in the waste management process. It also benefits haulers and waste facilities by ensuring that they handle the appropriate waste for which they are permitted. This level of visibility and transaction transparency is relatively new in the industry.
DJ: How are companies reacting to these changes?

MP: Companies are increasingly interested in doing the right thing. Many express their desire to recycle and reuse, but recycling is not always practical or feasible. This is where education becomes crucial. We encourage companies to challenge their suppliers to become more educated and informed.
At Wastebits, we offer consulting services and help them understand their waste and business better. We provide options that go beyond a one-size-fits-all approach to recycling or waste-to-energy. Companies need to have the necessary information to make informed decisions.
DJ: Can you discuss some of the key approaches or technologies utilized by Wastebits?

MP: One of the key approaches is the identification of the waste stream itself. We analyze the specific site to understand the waste generation processes and any associated chemical handling. This information helps us provide tailored solutions based on the waste, location, and specific initiatives of the company.
Wastebits software allows us to identify the waste streams and the facilities that can appropriately handle them. We can also provide information on landfill locations and historical data through our software modules such as Wastebits Insights and Wastebits Locator Tool.
DJ: As the VP of Sustainability Solutions, what does your role entail?

MP: With my background of 18 years in the industrial and global supply chain space, I bring an understanding of sustainability, ESG (Environmental, Social, and Governance) and global supply chain risk mitigation to the company.
I work on evolving our software solutions to effectively communicate sustainability concepts such as emissions, industry standards, and reporting frameworks that our customers and even their customers care about. We aim to provide information on the emissions associated with landfilling or recycling, enabling informed decision-making and allowing companies to aggregate results from various waste vendors.
Our goal is to streamline waste reporting and help companies focus on their core business rather than chasing waste reports. We are equally committed to assisting the waste industry in meeting customer and regulatory demands while highlighting exceptional companies that are making a positive impact.
DJ: Are there specific standards or recommended practices that Wastebits follows?

MP: We follow guidelines such as the UN SDGs (Sustainable Development Goals), as well as frameworks like CDP (formerly Carbon Disclosure Project), SASB (Sustainability Accounting Standards Board), and GRI (Global Reporting Initiative).
These frameworks provide a roadmap for sustainability reporting and cover important aspects such as Scope 3 emissions. The U.S. SEC (Securities and Exchange Commission) plays a significant role in shaping the disclosure and reporting requirements related to ESG factors for publicly traded companies, and this impacts companies that service and supply to them as well. We recognize the complexity of waste management's end-of-life cycle, which goes beyond mere tonnage.
Factors like commuting to process waste or the method of disposal need to be considered. We prioritize data that allows us to address these details, even if enforcement is not yet in place, as some customers are already reporting at that level of detail.
DJ: How does Wastebits communicate its commitment to sustainability and environmental responsibility through its marketing materials and messaging? How does this approach help attract clients who share those values?

MP: We place a strong emphasis on education and open communication. We believe that it's essential to educate not only our customers but also the waste vendor space and the industry as a whole. We have various channels through which we share information, such as a podcast, press releases, and blogs. We also strive to connect businesses within the waste industry and highlight those that are actively working towards sustainability and the circular economy.
DJ: How has marketing played a role in educating and promoting sustainable waste management practices?

MP: Marketing is crucial in our efforts. We have an incredible marketing team led by Ryan Battles, who dedicates his time to gathering insights from the sales team, our CEO, and employees at all levels. They share this information with the industry through various channels such as podcasts, blogs, and other marketing strategies.
Effective communication is key, as we need to simplify complex concepts for different audiences. Our marketing team ensures that the messages are concise, easy to understand, and aligned with what the industry is seeking. Marketing and technology have a significant role to play in this space.
DJ: Have you seen positive results from these initiatives, particularly in relation to your podcast?

MP: Absolutely! The podcast [Waste Wise] has been a valuable format for reaching a wider audience and sharing important information. It allows us to not only discuss waste-related topics but also showcases the efforts and success stories of other companies. We believe in transparency, so we also share our own challenges and failures, hoping that others can learn from them.
DJ: What challenges do you face in promoting sustainable waste management practices?

MP: While we share a ton of information and spend time evaluating solutions for companies, one of the biggest challenges is when it comes down to budget conversations. Many companies want to do the right thing, but sometimes they are not ready to invest or make a decision due to various reasons.
It can be frustrating because we see their genuine interest, but it doesn't always translate into immediate action. We handle this challenge by focusing on education. We help businesses understand that sustainability efforts shouldn't just be evaluated based on cost alone.
We highlight the time saved, reiterate the importance of consumption reduction before it becomes waste, cost savings, and other benefits that come with implementing sustainable waste management practices. By helping them see the broader picture, we hope to overcome this challenge and drive positive change.
DJ: What are your personal thoughts on the importance of cleantech in building a sustainable future?

MP: I have been closely following the topic of cleantech for a long time, and I believe it plays a crucial role in building a sustainable future. It's a game-changer. With increasing enforcement and the need for change, both individuals and businesses have to adapt.
Cleantech provides the tools and solutions necessary to make this transition efficient. Companies will need software and other innovative solutions to effectively implement sustainable practices and achieve their sustainability goals.
DJ: How do you envision a more sustainable world?
MP: Personally, I strongly believe in the concept of a circular economy. It requires us to look at the entire value chain and evaluate every aspect, from sourcing materials to manufacturing to consumption and waste management. It's about considering sustainability and reducing consumption at every step.
In building a more sustainable world, we need to move away from seeking quick and easy solutions and instead focus on the long-term goal of achieving a sustainable and circular economy.
Listen on podcasting platforms:
Follow us on social: