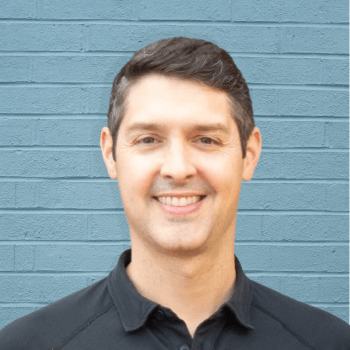 Jared Harris
Operations Manager
About Jared
Jared Harris is the Operations Manager at New Perspective. He supports the Production team and works closely with department leads to maximize the quality and impact of client deliverables.
The Master of Architecture, he spent the first four years of his career at a Boston architecture and engineering firm. In 2011, he joined New Perspective, bringing his appreciation for complex systems and design-based problem solving to the world of digital marketing. Over the years, he has become the chief architect behind the success of clients with businesses in Energy, AgriTech, Science, Manufacturing, and other industries. As a leader, he empowers his team to turn challenges into opportunities. "The waves will always keep coming," he often says, "You just have to keep paddling."
Paddling, however, is just one of the many activities he enjoys. He's been skiing since he was two, has a passion for great music, enjoys painting, and loves traveling—especially to Paris. He's a basketball fan and loves to watch his hometown Celtics courtside, although his main hobby nowadays is keeping up with his son.
Digital transformation of your business starts now